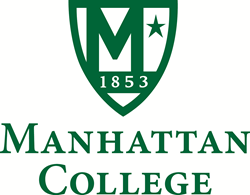 'This degree is unique because we consider the student's experience, knowledge, and skills, and we help them develop a leadership plan based on their specific strengths and areas of improvement.' Cheryl Harrison, Ed.D. Executive Director
Riverdale, NY (PRWEB) August 13, 2015
Manhattan College has launched an online Master of Science (M.S.) in Organizational Leadership to address the need for an experience-based program that focuses on current, relevant organizational needs, synthesizing theory with practice to develop confident, capable leaders. The Manhattan College online M.S. in Organizational Leadership incorporates hands-on learning, professional assessments, leadership development plans and skills application with a real-world business, creating an exceptional graduate program that prepares leaders for today's organizations.
There is a growing demand* for balanced, capable leaders who can guide current organizational strategy while preparing for future challenges and opportunities. The career outlook for organizational leaders is overwhelmingly positive; with organizational executives consistently earn six-figure salaries and human resource managers earning a median salary of $99,720. **
Cheryl Harrison, Ed.D., Executive Director, explains. "This degree is unique in that we take what the student brings to the table – experience, knowledge, leadership skills – and we help them develop a leadership plan based on their specific strengths and areas of improvement. As the student learns and grows, we help them adjust their development plan to suit their leadership goals."
Manhattan College's online M.S. in Organizational Leadership is a student-focused, experience-based program with an accelerated curriculum that is built on proven leadership theory and practical application. Students gain skills and expertise that will make an immediate impact on their careers. Manhattan College helps students with personal leadership assessments that identify strengths and weaknesses. Students then work with Manhattan faculty to create their development plan – a leadership approach tailored to maximize their personal potential.
The program consists of 33 credit hours of coursework designed to provide hands-on experience for organizational leaders. Comprised of nine core leadership courses and two elective courses, the program is designed to immerse students in relevant, applicable knowledge and skills to immediately build their expertise. Finally, the student will complete a capstone project in which they put their knowledge and skills into action by working with a real-world business.
*Source: GMAC 2014 Year-End Poll of Employers, Summary Report
**Bureau of Labor Statistics, U.S. Department of Labor, Occupational Outlook Handbook, 2014-15 Edition, Top Executives.
About Manhattan College
Manhattan College emphasizes experiential learning and its practical application. Set against the backdrop of the vibrant, opportunity-filled New York City, Manhattan College is an accredited institution with a small student to faculty ratio of 12 to 1, and a proven track record of big career opportunities for its graduates. A Lasallian Catholic College, Manhattan is known for fostering respect, social outreach and strong sense of community. For more information call 855-841-2843 or visit online.manhattan.edu.
# # #