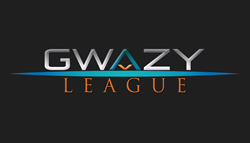 Limassol, Cyprus (PRWEB) August 12, 2015
UK-based MCM FX has recently started offering GWAZY trading and as part of its promotional activities, it is also sponsoring a competition in the GWAZY League.
All brokers who currently sponsor GWAZY League competitions and promotions also offer live GWAZY trading.
Whoever said that FX is only for pro traders is mistaken. The GWAZY platform was launched as an alternative method to FX trading, making it suitable for beginners and people who are interested in trading but in a stress free environment.
Anyone over the age of 18 can join the GWAZY League and participate in free trading competitions and fun challenges with GWAZY where they can win gadgets, prizes or live GWAZY accounts, depending on what is offered by the Sponsors.
"The exciting gaming environment offered by the GWAZY platform opens new doors to brokers, giving them the opportunity to capture different market segments as most trading platforms that are currently available in the market reflect more 'traditional' trading methods. We would like to welcome MCM FX on board and look forward to more FX and Binary brokers joining us" said Martin, Head of Development at GWAZY Ltd.
The GWAZY Brokers Solution offers FX and Binary Options brokers, the chance to offer GWAZY within two weeks and zero setup costs. The package includes Platform, Manager, Tools, Media Kit and reporting system. By sponsoring promotions and competitions of the GWAZY League, brokers can increase the popularity of the GWAZY trading platform and eventually boost their business performance.
The GWAZY trading platform is available in the English, Arabic, Farsi and Chinese languages.
About GWAZY Ltd.
GWAZY Limited (Ltd) is the technology provider, developer of the GWAZY Trading Platform, the GWAZY Trading Method and the GWAZY League.
GWAZY is a new revolutionary trading method that was developed to offer traders a unique trading experience, with all the benefits of margin trading less the complications.
More information is available on http://www.gwazy.com.
###