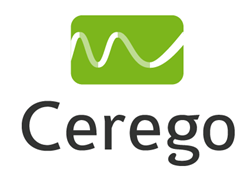 Pheonix, AZ (PRWEB) August 13, 2015
Arizona State University (ASU), the largest public research university in the United States under a single administration, today announced that the personalized learning environment inside the Global Freshman Academy's first three courses will be powered by Cerego, the standard for personalized learning.
This partnership comes on the heels of the announcement of the Global Freshman Academy, a first-of-its-kind learning program that offers freshman-level university courses for credit. The first three courses with the new personalized learning environment will be: Introduction to Solar Systems Astronomy (starting on August 20, 2015), Western Civilization: Ancient and Medieval Europe, and Human Origins (both starting on October 14, 2015).
"By allowing students to explore, learn and complete courses before applying or paying for credit, the Global Freshman Academy makes college far more accessible and approachable, reducing academic and monetary stresses that often accompany the enrollment progress," said Phil Regier, University Dean for Educational Initiatives and CEO of EdPlus at ASU.
Anyone can register for Global Freshman Academy courses; no transcript, grade point average (GPA), or prerequisite courses are required. Students can enroll in the verified track for $45, and once the course is over, if they have met requirements and received a passing grade, they will be able to convert and pay for course credit from Arizona State University.
ASU is leveraging Cerego's personalized learning technology to help students improve their learning experience by providing a quantified measurement for what they have learned and how much information they have retained. With this knowledge in hand, students can make informed decisions about whether or not to pursue the course for credit.
"The Global Freshman Academy is a monumental step in democratizing education for all. I commend Arizona State University and edX for leading online learning efforts and for opening this door to aspiring minds around the world," said Andrew Smith Lewis, Co-Founder and Executive Chairman of Cerego. "We are proud to play our part. Open educational resources and personalized learning technology is a powerful combination. We hope to grow this model to more courses in the Global Freshman Academy and other like-minded universities around the world."
Cerego's personalized learning platform is built on proven memory science that drives knowledge retention and student engagement. As learners study with Cerego, the technology measures a student's rate of information absorption and memory decay and simultaneously calculates the precise moment to review that material in order to achieve maximum memory strength. Within the learning environment, Cerego provides each student with a personalized Memory Bank that provides a visualization of learning progress, and maps activation and memory strength across all items and individual items studied.
For more information and to get involved, please visit gfa.asu.edu.
About Arizona State University
ASU is a New American University, promoting excellence in its research and among its students, faculty and staff, increasing access to its educational resources and working with communities to positively impact social and economic development.
About Cerego
Cerego is the standard for personalized learning. We partner with the world's leading publishers, teachers, administrators and institutions to amplify ambitious minds everywhere.
Our technology is built on proven memory science that helps students learn faster and remember longer. We provide mobile, desktop and integrated learning experiences through our APIs and proprietary learning application.
Our team is comprised of experts in memory science, technology and education committed to advancing the personalized learning movement. Cerego is headquartered in San Francisco. For more information, please visit: http://cerego.com.