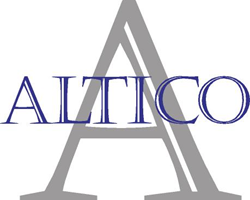 Following 10 years of steady, profitable growth, joining forces with Sikich is the logical next step for our clients and employees.
Marlborough, MA (PRWEB) August 13, 2015
Altico Advisors and Sikich LLP, recently announced that the two firms will be joining forces effective September 1, 2015. The transaction will simultaneously expand Altico's offerings to its clients and provide additional professional opportunities to its employees, while bolstering Sikich's technology service offerings and strengthening its presence on the East Coast.
Based near Boston in Marlborough, Massachusetts, Altico specializes in implementing and supporting Microsoft Dynamics GP, Microsoft Dynamics CRM and NetSuite solutions for middle-market clients across a mix of industries, including manufacturing, distribution and professional services. The transaction adds Altico's ERP and CRM offerings to Sikich's broad portfolio of technology solutions.
"There are significant synergies at play here," said Jim Drumm, partner-in-charge of Sikich's technology practice. "Altico has a strong record of success helping clients with Microsoft Dynamics solutions and boasts a growing NetSuite practice where it has successfully helped clients move away from on-premise solutions and toward cloud-based solutions. As we expand our firm across the country, Altico complements our existing competencies and robust service portfolio and adds a strong client base and valuable talent to our growing team."
Sikich, a member of the Microsoft Dynamics Inner Circle, offers ERP and CRM services, including NetSuite, Microsoft Dynamics AX, GP, NAV, SL and CRM implementation and support. The company was ranked No. 7 on Accounting Today's 2015 VAR 100 list. Additional technology services from Sikich include cloud services, IT managed services, security and compliance, disaster recovery, and business intelligence.
"The Altico team is excited to join Sikich," said Mike Kean, principal and president of Altico Advisors. "Following 10 years of steady, profitable growth, this is the logical next step for our clients and employees. Both organizations approach their respective markets in a similar manner and share the highest level of commitment to our clients' success and our employees' satisfaction. We are excited to lead the charge to expand the Sikich presence in New England and beyond."
Founded in 2005, Altico Advisors now has more than 30 employees and $8 million in annual revenue. As part of the transaction, Mike Kean and Jim Hickey, principal and vice president, will become partners at Sikich and will help oversee the company's growth in the East region.
About Altico Advisors
Headquartered in Massachusetts, Altico Advisors implements and supports business, financial, and customer management software solutions for mid-market enterprises, primarily throughout New England. Altico is a Microsoft Gold Partner, NetSuite Solution Provider, and Adaptive Insights Partner specializing in Microsoft Dynamics and NetSuite for ERP, CRM, integration services, and Business Intelligence (BI) for manufacturers, distributors, software development companies, and service organizations. Altico also provides a wide variety of advisory services - outsourced financial services, business and IT strategy alignment, software selection, and business analytics.
About Sikich LLP
Sikich LLP, a leading professional services firm specializing in accounting, technology, investment banking and advisory services, has more than 600 employees throughout the country. Founded in 1982, Sikich now ranks as one of the country's Top 35 Certified Public Accounting firms and is among the top 1 percent of all enterprise resource planning solution partners in the world. From corporations and non-profits to state and local governments, Sikich clients can use a broad spectrum of services and products that help them reach long-term, strategic goals.
Advisory services offered through Sikich Financial, a Registered Investment Advisor.
Securities are offered through Sikich Corporate Finance LLC, a registered broker-dealer with the Securities Exchange Commission and a member of FINRA/SIPC.