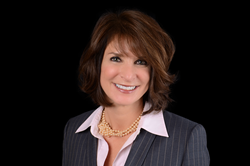 Atlanta, GA (PRWEB) August 14, 2015
Cristina (Cris) Sullivan, Executive Vice President for Gables Residential, was honored by Real Estate Forum Magazine along with a select group as "2015's Women of Influence". Women are not only assuming roles as top decision makers in the real estate industry, but they are also becoming influencers and role models for many aspiring females entering the industry today.
Cris has been with Gables for over 25 years, starting her career in property management as a leasing consultant with Trammell Crow Residential in 1988. Currently, Cris leads the property management division which operates 31,000 apartment homes and 500,000 sq. ft. of retail in 20 markets across the United States, in addition to overseeing the retail division, facilities management and marketing department.
"Cris is an inspirational leader that attracts aspirational followers. Great at setting a vision and building buy-in with loyal contributors, she humbly shares ownership and execution of the process," stated Sue Ansel, President and CEO of Gables Residential. "Cris leads an organization comprised of over 50% women who work for her, and she is an amazing role model for them."
About Gables Residential
Gables Residential is an award-winning, vertically integrated, real estate company and privately held REIT specializing in the development, construction, ownership, acquisition, financing and management of multifamily and mixed-use communities. Gables Residential owns, develops and manages communities in high-growth U.S. markets such as Atlanta, Austin, Boston, Dallas, Denver, Houston, South Florida, Southern California and metropolitan Washington, D.C. Gables also provides third party management services in the New York, New Jersey, Baltimore, Frederick, Tampa, Phoenix, Seattle, San Antonio, Charlotte, Central and North Florida markets.
Gables manages approximately 31,000 apartment homes and 500,000 square feet of retail space and has received national recognition for excellence in development, management, sales, marketing, training, benefits and corporate accommodations. These achievements reflect the impact of our experienced and dedicated team members, our superior knowledge of the markets served, and expertise in development and management.