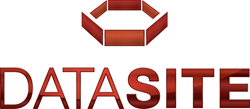 Together, we are now offering customers more flexible and efficient options to connect to the Boise market as a regional data and business hub via the Electric Lightwave fiber network.
Boise, ID (PRWEB) August 14, 2015
DataSite Boise, a 60,000 square foot, Tier III designed colocation facility has expanded the telecommunications connectivity in their carrier neutral data center. Through it's Electric Lightwave™ business unit, Integra, one of the largest telecommunication companies on the West Coast, lit its fiber into the facility in mid-June allowing even more connectivity options for DataSite's customers. This partnership allows Electric Lightwave, to provide a high-density, diverse, fiber optic network and nationwide IP/MPLS backbone. With a highly reliable, secure and scalable platform, Electric Lightwave is built to meet the most demanding quality and availability requirements.
DataSite Boise, as with all of DataSite's wholesale colocation facilities, are carrier neutral giving clients the flexibility to work with whomever they choose and negotiate their own rates. In addition, DataSite Boise offers an array of physical infrastructure options for their clients. With N, N+1 and 2N redundancy, chilled water, 30+ kW per rack, single racks, cages and private, customized suites, this facility can accommodate any size IT requirement with ease and the option to scale as needed.
"Direct network connectivity to DataSite Boise provides regional and national enterprises with enhanced networking capabilities to manage growing demands for business-critical data," said Scot Oslund, vice president of premier sales of Electric Lightwave. "Together, we are now offering customers more flexible and efficient options to connect to the Boise market as a regional data and business hub via the Electric Lightwave fiber network."
Robert Wilson, Vice President of Sales & Marketing of DataSite states, "Electric Lightwave building their fiber ring into the DataSite Boise colocation facility is a fantastic addition to our already diverse list of telecommunication carriers. Electric Lightwave's network reach and product mix will be a great asset for DataSite Boise clients who are now able to leverage Electric Lightwave for Internet, MPLS, Dark Fiber and AWS Direct Connect among many other service offerings."
About DataSite
Owned by BURGES Property + Company, DataSite owns and operates secure world-class data centers with a unique blend of purpose-built, specially constructed facilities and expertly managed infrastructure. DataSite facilities are designed to offer affordable colocation options that meet the demanding power density and up-time requirements of the modern computing environment. DataSite's Tier III data center designs provide completely redundant and continually operating facilities that are concurrently maintainable with zero scheduled downtime. For more information please visit http://www.DataSiteColo.com.
About Integra
Integra is one of the largest regional providers of networking, communications and technology solutions in the western United States. Through its two business units, Electric Lightwave and Integra Business, the company provides critical data networking, unified communications, cloud and security services to customers, including enterprise, government and wholesale customers – all of whom rely on Integra's world-class fiber network and superior customer service for their operations and business success. Integra's vast, privately-owned network connects customers across 35 cities in 11 states with Ethernet access to more than 460,000 business locations. Integra is headquartered in Vancouver, Washington with offices in 10 states in the Western region and 1,500 employees. For more information, visit http://www.integratelecom.com or connect with us on social media on Facebook, Twitter and LinkedIn.