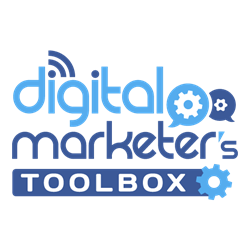 'This one-stop shop saves time and reduces the feeling of being overwhelmed in trying to figure out which online marketing tools and services exist,' says Digital Marketer's ToolBox founder Mirna Bard.
San Diego, California (PRWEB) August 18, 2015
An innovative new online portal is changing the way digital marketing professionals, executives, and entrepreneurs find tools to boost their online strategies.
"Best of all, marketers don't have to jump from one site to another or read outdated blogs to find online marketing solutions," says Digital Marketer's ToolBox founder and digital strategy consultant Mirna Bard. "This one-stop shop saves time and reduces the feeling of being overwhelmed in trying to figure out which online marketing tools and services exist."
The California-based startup's exciting summer launch aggregates the best digital offerings, with a few key benefits:
1. Listing online tools, services, and resources - such as articles from experts - all in one place.
2. Allowing users to search for everything, from social media solutions to sales tools to SEO courses, etc.
3. Creating visibility and generating leads while enabling tool and service providers to engage their audience with videos, photos, articles, product galleries, and more.
A static business directory won't cut it in today's competitive information landscape, says Bard. "When we search listings, we want information, reviews, website and social media integration, leads, and quick access to essential online marketing tools," she says. New tools and services entering the digital space need a place to be streamlined, Bard adds.
The ToolBox offers three tiers (Professional, Elite, and Basic, which is free) with unique listing features and dynamic promotional opportunities.
See for yourself: http://www.digitalmarketerstoolbox.com/
WHY DIGITAL MARKETER'S TOOLBOX
Members can build credibility with positive reviews, verified listings, and badges to place on their websites. "These elements help establish authority and boost search engine rankings," says Bard. "It also gives businesses 100% control over their profile. They can approve reviews, showcase their tools, apps and services, engage their audience, and get backlinks, all on one platform."
Bonus: Listed companies can be contacted directly. The site also integrates email, allowing prospects to message providers. Member businesses can build leads and easily reply to prospects directly from the platform.
Bard says the site is about making connections beyond that of a typical virtual listing. "We plan to educate our users with content, events, and then some," she says. "We want to proactively promote our members by partnering up with them in various ways."
QUICK FACTS
There are currently more than 3,500 companies listed upon launch, in nearly 150 categories.
OUR STORY
Digital Marketer's ToolBox was inspired by requests from clients and university students asking for tips on finding the right online and social media tools for their business. "I often sensed frustration and defeat as they took a dive into the digital world," says Bard, "and companies keep approaching me to promote their solution to clients I work with." Problem solved.