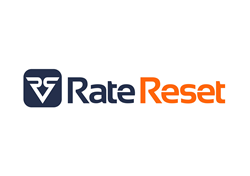 "We feel technology collaborations, like ours with Rate Reset, are critical to driving the financial industry and its technology evolution forward." said Chuck Klein, CEO of IMM
McLean, VA and Linden, NJ (PRWEB) August 18, 2015
Rate Reset, the provider of loan reset, acquisition and retention software for mortgages and auto loans, and IMM, a pioneer of integrated eSignature, workflow and document solutions for the modern business enterprise, today announced they have formed a strategic technology partnership.
This fall, IMM will introduce a new category of electronic transaction automation solutions, which will harness the power of Rate Reset's technology in combination with IMM's eSignature platforms. This partnership will provide IMM's customer base of more than 650 banks and credit unions – as well as prospective IMM customers – access to the new products when they are announced.
"IMM views our new partnership with Rate Reset as an opportunity to unite like-minded technology companies to deliver innovative solutions to financial institutions and their customers," said Chuck Klein, CEO of IMM. "We look forward to bringing our new solutions to market this fall that will create an engaging consumer experience, improve operational efficiencies and increase revenue streams. We feel technology collaborations, like ours with Rate Reset, are critical to driving the financial industry and its technology evolution forward."
"The current process for loan acquisition and retention is extremely inefficient and, in the case of loan retention, can be nonexistent, and therefore presents a significant business opportunity," said Keith Kelly, co-founder and CEO of Rate Reset. "IMM recognizes this opportunity, and we are delighted to work together to leverage our technologies for the financial services industry and thereby bring greater innovation to the market place. This is a very positive development for our organizations and the financial industry."
About IMM
Based in Linden, N.J., IMM develops and delivers innovative technology solutions that enable financial institutions to electronically streamline their business operations and processing environments. With a strong and secure legacy of serving more than 650 banks and credit unions with solutions for eSignature capture, business process (workflow) automation, and document presentment, IMM continues to create advanced software applications that promote clients' sustainability while dramatically increasing productivity and operational efficiencies. The company is a longtime advocate of eSignature adoption and education, active in ESRA to advance the public's understanding of issues surrounding the use of electronic signatures and records. For more information, visit http://www.immonline.com
About Rate Reset
Named by American Banker's Bank Technology News (BTN) as "One of the Top Ten Technology Companies" to watch, Rate Reset provides innovative Loan Acquisition, Retention and Reset Software (LRS™) to banks, credit unions and mortgage companies. The company's software provides a borrower-initiated interest rate-resetting loan feature that is an alternative to the traditional refinance for both mortgages and auto loans. For more information on Rate Reset visit http://www.RateReset.com.