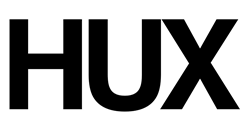 With HUX, I schedule who, what and when on-line. Their cleaners are basically entrepreneurs that are being brought a larger customer pool. The cleaners have a definite sense of ownership and pride. What a difference!
ATLANTA (PRWEB) August 18, 2015
HUX, an online platform connecting service providers to local consumers, today announces significant growth with current operations at a $1 million run rate just a year and a half since its launch. Founded in March 2014 with a $20k initial angel investment, the Atlanta-based technology startup disrupts the traditional service industry model by eliminating overhead costs and allowing customers to book services quickly and easily online. Through HUX, customers benefit from conveniently booking services online at lower costs for high quality service. Providers have the flexibility to manage their own micro-businesses by setting their own prices, schedules and enjoying published recognition for their work.
HUX's concept was born when founder, Stanley Vergilis, was working as a tutor at the Georgia Institute of Technology and found he spent more time managing his micro-business than he did actually tutoring and generating revenue. Vergilis developed an online platform to streamline his business processes, save time and reduce costs – which quickly attracted additional customers and tutors, alike. Recognizing a need in the $800 billion service industry market for a web-based platform that eliminates overhead while streamlining the connection between providers and customers, Vergilis joined co-founders James Loper and AJ Alix in March 2014 to launch HUX. The fast-growing platform now serves as an online portal for metro Atlanta residents to book local cleaning services, with additional residential services to be offered in the near future.
Providing over 7,000 services since its launch, HUX empowers local cleaning service providers to effectively manage their own businesses with full control over their own rates, geographic territories and schedules. In fact, HUX even offers providers a tax estimate feature allowing them to send a portion of their payments to a separate savings account for tax payments. To date, home cleaners that have launched their micro-businesses on HUX are making up to $3,500 each month through HUX bookings. By creating a marketplace that empowers local service providers, customers receive higher quality service than through traditional service vendors. In addition, consumers benefit from a quick, easy online booking process with access to ratings and reviews for HUX's pool of pre-screened providers.
"With other companies it was constantly a hassle if I wanted my cleaner to come on a different day or time then the 'regular cleaning' schedule. The problem is that my schedule is far from regular," says Laura Turner a customer of HUX. "With HUX this is no problem! I schedule who, what and when on-line. Their cleaners are basically entrepreneurs that are being brought a larger customer pool. I get to review my cleaner. Plus HUX already screens the cleaners big time based on their website. The cleaners have a definite sense of ownership and pride. What a difference!"
HUX is now connecting cleaning service providers to residents in metro Atlanta, with plans to expand to additional markets in the fall. New service offerings, including auto, moving, painting, plumbing and more will be added in the near future.
Consumers can sign-up, choose a cleaner, schedule a service and check out provider reviews by visiting HUX.com. Service providers wishing to launch their business on HUX can apply here.
###
About HUX
Founded in 2014, Atlanta-based HUX is a platform directly connecting local consumers with service providers. With HUX customers can easily compare local service providers and instantly book a service. The platform eliminates costly overhead found in the traditional service industry model by connecting customers to service providers directly through its marketplace. HUX empowers local service providers with the flexibility to manage and grow their own micro-businesses, resulting in higher-quality services for consumers. For more information please visit HUX.com or follow @HUXatl on Twitter.