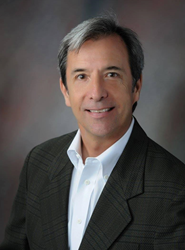 Safety is a pain point in the wireless industry today. With Gary's combination of entrepreneurial and administrative experience he will move LBAU into industry leadership in this important area
(PRWEB) August 18, 2015
LBA Group, Inc. (LBA) announced the appointment of Gary Doyle as Vice President and General Manager of its safety training unit, LBA University, Inc. (LBAU). Doyle has accumulated 25 years of business success including key management roles in the start-up and growth of the first cellular phone system in the Greenville, NC area. Doyle is no stranger to LBA since he contracted the firm to contribute to his venture in those early days of cellular phone service.
Following his contributions to that early cellular phone service start-up, later acquired by Sprint, Doyle opened a retail cellular phone store that subsequently attracted a merger opportunity. The merger formed an industry-respected telephone answering service where Doyle remained as Co-owner and managed the company's operations. He then served as General Manager of another communications company until 2012. Most recently he was with Stericycle, Inc. as a manager in their Communication Solutions division. Doyle holds a B.S.B.A in Finance from California State University, Long Beach.
Doyle is tasked with leading the current LBAU team in the development of products and market share across a menu of online safety training products focused on the wireless industry. Leveraging his experience in sales, business administration and strategic planning he will expand the nationwide customer base and increase training product offerings, while maintaining LBAU's high level of customer service.
"Safety is a pain point in the wireless industry today. With Gary's combination of entrepreneurial and administrative experience he will move LBAU into industry leadership in this important area," LBA COO and VP of Sales, Mike Britner said.
LBAU has provided training to over 10,000 wireless industry students nationwide via online and on-site delivery methods. A few of its many course offerings include radio frequency (RF) safety, outdoor safety, GHS HazCom and 10 and 30 hour construction training. As an Hispanic minority company, a significant part of LBA University training is available in Spanish.
For more information LBA University visit https://www.lbagroup.com/lbauniversity/course-catalog/, or contact LBAU Marketing Coordinator, Stacey Moore at: 252-757-0279, Stacey.moore(at)lbagroup.com.
About LBA Group, Inc.
LBA Group, Inc. has over 50 years of progressive innovative experience in providing technology and risk management for industrial and telecommunications infrastructure assets. The company is comprised of LBA Technology, Inc., a leading source and integrator of radio frequency systems, lightning protection, and EMC equipment for broadcast, industrial, and government users worldwide; the professional technical consultancy Lawrence Behr Associates, Inc.; and LBA University, Inc. providing on-site and online professional training. The companies are based in Greenville, N.C., USA.