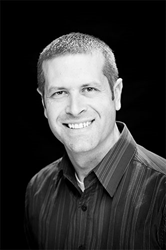 Pasco, WA (PRWEB) August 17, 2015
Andrew Mohlman, DDS, a leading Kennewick dentist, is extending his practice and offering the latest in corrective procedures to people with receding gums in Pasco, WA. He is one of a few dentists in the country certified to offer a minimally invasive gum recession treatment, developed as an alternative to painful gum graft surgery. The Chao Pinhole® Surgical Technique uses technologically advanced tools to return the gums to their original positions without cutting and stitches.
The gums are comprised of soft tissue, that protect the roots of teeth from stimuli such as hot, cold or sweet foods and drinks. They also prevent bacteria from destroying the teeth and their supporting structures. Poor dental hygiene, gum disease, and tobacco use are a few of the common causes of gum recession. Because gum recession occurs so gradually, most people are unaware that they are affected by the condition. The pockets formed between the gums and the teeth accumulate bacteria and food debris, causing oral hygiene to become more difficult and less effective, making gum recession treatment critical to prevent further issues.
Traditional solutions for receding gums in Pasco, WA, include invasive oral surgeries that utilize soft tissue cut from other areas of the mouth to cover the exposed roots. Fear of the pain and lengthy recovery time associated with these procedures may lead many to delay seeking gum recession treatment, even though the oral health risks can have devastating and permanent results. To ease the anxiety of patients, Dr. Mohlman adopted the Chao Pinhole® Surgical Technique as an alternative gum recession treatment. This procedure requires only a tiny hole in the gums. Soft tissue is gently loosened and then guided back to its original position, where it heals in an expedited manner with minimal discomfort.
Individuals in Pasco, WA, with receding gums, can learn more about this revolutionary treatment on Dr. Mohlman's website.
About the Practice
A Family Dental Center is a general practice offering personalized dental care for patients in Kennewick, WA. Dr. Andrew Mohlman is a graduate of The Ohio State University College of Dentistry, and a BYU alumnus where he studied Communications. Dr. Mohlman believes in continuing education and is diligent about keeping up-to-date with the latest in dental technology in order to provide his patients with the most comprehensive and advanced care. Dr. Mohlman invites anyone interested in learning more about his practice to visit his website at http://www.AFamilyDentalCenter.com or call (509) 736-2318.