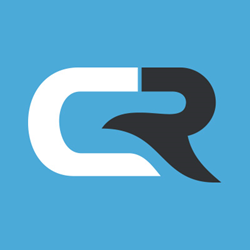 The company has experienced strong traction with large enterprise companies that catapulted growth by 40% in 2014.
LOS ANGELES, CA (PRWEB) August 18, 2015
Chrome River, a leading provider of expense management and supplier invoice processing software, today announced that for the fourth consecutive year it was recognized on the annual Inc. 500|5000 list, an exclusive ranking of the nation's fastest-growing private companies. The company grew revenue by nearly 200 percent between 2011 and 2014, the period during which Inc. formulates growth results.
"We are honored to be recognized on this prestigious list of the nation's most successful private companies for the fourth consecutive year," said Alan Rich, CEO of Chrome River. "Chrome River's successive recognitions spotlight the company's substantial achievement in maintaining high growth year after year. Our continued revenue growth over the last three years is a testament to our innovative software and the passion and focus of our team. Chrome River came to the market with a vision of how to build "cool" enterprise software. It's very exciting to see that vision come to reality."
The company has experienced strong traction with large enterprise companies that catapulted growth by 40% in 2014. This year, Chrome River joins an impressive list of game-changing companies that all gained early exposure on the Inc. 5000 list. Complete results of the Inc. 5000 can be found at http://www.inc.com/inc5000.
In June, 2015, the company raised $100 million Series D funding round from Great Hill Partners. The investment will be used to continue global expansion, hire across the board to support an increasing number of Fortune 500 and large enterprise companies, and to continue to create innovative products to provide secure, user-friendly expense management and invoice processing to organizations worldwide.
"The story of this year's Inc. 5000 is the story of great leadership. In an incredibly competitive business landscape, it takes something extraordinary to take your company to the top," says Inc. President and Editor-In-Chief Eric Schurenberg. "You have to remember that the average company on the Inc. 5000 grew nearly six-fold since 2012. Business owners don't achieve that kind of success by accident."
Chrome River has also been ranked on the Deloitte Technology Fast 500 for two consecutive years, which recognizes the fastest growing private technology companies in North America, and ranked three consecutive years on LA Business Journal's list of fastest growing private companies.
About Chrome River
Chrome River Technologies, Inc. provides expense reporting and supplier invoice automation solutions that combine the latest enterprise and mobile technologies with a team of industry-leading implementation and support experts. Chrome River delivers immediate payback via a "Software as a Service" delivery model that requires no hardware, no installed software, and no long-term commitment. This service is easily configurable to meet the needs of organizations worldwide with sophisticated expense management policies and collaborative approval processes. Request a demonstration today and locate additional information about Chrome River and its solutions by visiting the company website at http://www.chromeriver.com or by calling +1.888.781.0088.
MEDIA CONTACT
Connie Moser
Chrome River Technologies
Tel: 888.781.0088 x701
Email: connie(dot)moser(at)chromeriver(dot)com