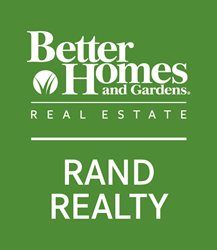 Today's real estate agents need to understand the international buyer, which means learning about cultural differences, like feng shui, and other cultural preferences.
New City, NY (PRWEB) August 20, 2015
Better Homes and Gardens Real Estate Rand Realty today released findings from a national survey conducted by its national brand Better Homes and Gardens® Real Estate and the Asian Real Estate Association of America (AREAA), that reveal the impact of the ancient design philosophy, feng shui, on the home buying mindset and preferences of Chinese-Americans. While Chinese aesthetic and cultural traditions have long fascinated the Western world, this study sheds light on its influence in the U.S., as Chinese-Americans and international Chinese buyers represent an increasingly powerful force, particularly in the Hudson Valley and northern New Jersey housing markets.
The majority (76%) of Chinese-Americans surveyed are familiar with the principles of feng shui, which are considered to dictate spatial arrangement and building design to produce a harmonious flow of energy. Furthermore, over half of those who are familiar follow the practice in their daily lives. The prevalence of this unique art extends to home buying; 81 percent of those Chinese-Americans surveyed who are also homeowners indicated that feng shui factored into their most recent home purchase. This segment of the population is particular about adhering to feng shui in the home and they're also discerning about the real estate professionals they work with during the process. More than a third (36%) would avoid an agent if they had no knowledge of feng shui principles.
"Real estate is a local business, but we're increasingly seeing a surge in international buyers who are looking to invest in the American real estate markets," said Joseph Rand, Managing Partner, Better Homes and Gardens Real Estate Rand Realty. "Today's real estate agents need to understand the international buyer, which means learning about cultural differences, like feng shui, and other cultural preferences."  
Rand, whose wife is of Chinese ancestry, explained that when he recently purchased a home, his wife was adamant that the stairs could not face out the front door, which is based on a feng shui belief that all the luck will thereby flow out of the house.  
A staggering 86 percent of all respondents stated feng shui will play a role in a future home buying decision and 79 percent are willing to invest more for a home that incorporates its principles. As such, feng shui often carries a large premium, with respondents willing to pay an average of 16 percent more. On the flip side, for sellers, incorporating feng shui into the foundation of a home may also affect its future on the market, as 90 percent of Chinese-Americans believe implementing its principles increases a home's resale value.
There are many elements of feng shui that range from design to the location of the home. When undergoing the home buying process, 75 percent of surveyed Chinese-Americans indicated they had at least one deal-breaker that goes against feng shui principles that would prevent them from purchasing a home. These include: the home being located at the end of a dead end street (31%), the home's back stairs directly facing the front door (29%), the home having a sloped backyard (29%) and the home's front and back doors being aligned with each other (24%).
Accordingly, when asked to rank the feng shui principles most important in a home buying decision, 71 percent of Chinese-Americans indicated the cardinal direction the home is facing in their top three choices, followed by the location of the home on the street and the location of the stairs.
Additional Findings:
A Family Tradition: Many feng shui principles that still hold close to home today have been passed down through generations. Nearly half of Chinese-American respondents (49%) are more likely than their parents to take feng shui into account when deciding on a home, including 69 percent of those who practice feng shui. That said, 85 percent would bring along a family member other than a significant other when house shopping.
Home is Where There's Feng Shui: A home's amenities and the surrounding neighborhood are important when looking to buy, but as findings show, many prioritize feng shui. In fact, 41 percent of Chinese-Americans think it is important when looking for a home. Two-thirds of those who practice feng shui (66%) feel the same – making it the second most important consideration among that group, only behind neighborhood safety.
Elements of Design: 87 percent of Chinese-Americans have essential feng shui elements they desire for their kitchen, including it being organized and free of clutter (64%), its colors complementing each other (32%) and the kitchen stove not being directly below the master bedroom (29%).
The careful arrangement of space and design continues in the bedroom, where 72 percent of Chinese-Americans have essential elements incorporated. These include avoiding the bed directly facing the door (41%), mirrors being placed away from the bed (34%) and the ceiling having a consistent height with no slopes (25%).
62 percent of survey respondents apply spatial fundamentals to the design of their bathroom. These include the bathroom being located away from the home's center (28%), the toilet being located in a separate space (24%) and having a full-length mirror (23%).
To learn more about Better Homes and Gardens Real Estate Rand Realty, as well as the Feng Shui survey, visit http://www.randrealty.com.
About the Survey
The Better Homes and Gardens Real Estate Feng Shui Survey was conducted by Wakefield Research among 500 Chinese-Americans ages 18+ between May 29 and June 8, 2015, using an email invitation and an online survey. Quotas have been set to ensure reliable and accurate representation of the Chinese-American population ages 18+.
Results of any sample are subject to sampling variation. The magnitude of the variation is measurable and is affected by the number of interviews and the level of the percentages expressing the results. For the interviews conducted in this particular study, the chances are 95 in 100 that a survey result does not vary, plus or minus, by more than 4.4 percentage points from the result that would be obtained if interviews had been conducted with all persons in the universe represented by the sample.
About Better Homes and Gardens Real Estate Rand Realty
Better Homes and Gardens Real Estate - Rand Realty, founded in 1984, is the No. 1 real estate brokerage firm in the Greater Hudson Valley, with over 25 offices serving Westchester, Rockland, Orange, Putnam, and Dutchess Counties in New York, as well as Bergen and Passaic Counties in New Jersey.
Rand Realty has more than 800 residential real estate sales associates, as well as a commercial real estate company (Rand Commercial Services) and the Hudson United Group, which provide residential mortgage lending, title services, and commercial and residential insurance.
The companies can be found online at http://www.randrealty.com, http://www.randcommercial.com, and http://www.hudsonunited.com. Rand Realty can also be found and interacted with on Facebook and Twitter.