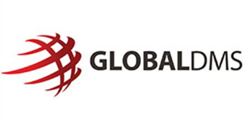 NewVoiceMedia has made our customer service more intelligent while providing an exceptional experience for our customers
LONDON (PRWEB UK) 19 August 2015
NewVoiceMedia, a global provider of cloud technology which helps businesses sell more, serve better and grow faster, has today announced that Global DMS, a leading provider of web-based, compliant real estate valuation software, has chosen its ContactWorld for Service solution to enhance its B2B sales and customer support programmes.
Global DMS enables diverse customers ranging from solo appraisal companies to some of the largest lenders in the U.S. to manage their valuation process. With a large and rapidly growing customer base, the company needed to ensure its account management, sales and support teams could deliver the right level of service to each customer quickly. Because Global DMS uses Salesforce as its backbone CRM, the new solution needed to integrate seamlessly.
"Thanks to ContactWorld's seamless integration with Salesforce, our staff have real-time insight into each caller, so we can provide the right level of service", said Matt McHale, Co-founder and Chief Revenue Officer. "It also makes our salespeople much more flexible because they can use it from anywhere. Plus, its specialised reporting gives us new insight into how our processes are performing. In short, NewVoiceMedia has made our customer service more intelligent while providing an exceptional experience for our customers.
"Our existing system didn't automatically integrate with Salesforce, meaning it didn't identify callers and required us to document calls manually, leaving customers on-hold until we could get to them", said Kelly Ann Jourdain, Technical Support Manager of Global DMS. "That system wasn't just slow and inefficient, it was delivering a painful customer experience. We knew we had to offer top-tier service to ensure our company's success, and ContactWorld proved to be exactly what we needed".
NewVoiceMedia's customer contact solution helps Global DMS manage incoming customer calls more quickly and strategically. It creates a universal queue that gives customers a simple main menu and quickly directs them to the right resource. It also generates screen pops with caller details including the customer's basic information, so reps can respond faster with more targeted information. The system has already helped improve first contact resolution. With ContactWorld for Service, Global DMS has been able to resolve over 85 percent of cases in less than a week.
"ContactWorld for Service was developed specifically to help businesses like Global DMS differentiate their customer experience", said Jonathan Gale, CEO of NewVoiceMedia. "The company provides an important service in a fast-moving industry, so readily available, personalised support is essential. We're thrilled to be able to help Global DMS stand out as it continues to grow and thrive".
For more information about NewVoiceMedia, visit http://www.newvoicemedia.com.