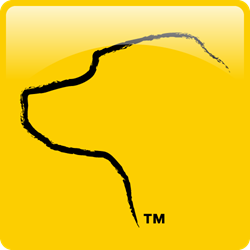 Use the cloud to go from Bookkeeper to Virtual CFO
San Francisco, California (PRWEB) August 24, 2015
AccountingSuite launches the 2016 Bookkeeper and Accountant editions to demonstrate how CPAs and financial professionals can use the cloud to go from Bookkeeper to Virtual CFO, at the Midwest Accounting & Finance Show, August 26-27, 2015, in Rosemont, Illinois.
"AccountingSuite arms bookkeepers and accountants with the tools to create cost savings, efficiency and growth for their product based clients," said Kurt Kunselman, Co-founder of AccountingSuite. "Our cloud technology gives accountants insights to become a strategic partner in their clients' product businesses. We created AccountingSuite to be easy, friendly and smart."
Everyone benefits with AccountingSuite:

Bookkeepers find AccountingSuite easy and secure for adding transactions at the office, on a laptop or on the road. Bookkeepers can now service product-based companies and even help manage inventories with cloud-based accounting software at a low cost.
Controllers value AccountingSuite's ease in slicing and dicing data and getting a real-time view into inventory, orders, margins, pricing and daily bank and credit card activity.
CPAs and CFOs use AccountingSuite to analyze real-time financial health, forecast demand and find opportunities for growth using Order Grids, reporting tools and export tools.
Client Accounting Services become more efficient with the ability to open records for multiple companies and multiple tasks in a single session.
AccountingSuite is an easy-to-use, all-in-one business application that includes Accounting, Cloud Banking, Order Management, Advanced Inventory, Project and Time tracking in one cloud-based platform.
Join the Cloud Accountant and Virtual CFO Community for personal one-on-one learning, live support, a client matching program, community member discounts, data conversion assistance, and a friendly feedback forum visit http://www.accountingsuite.com/accountants-bookkeepers/.
AccountingSuite is a 2016 Nominee for the Sleeter Group's "Savvy Startup Award Program. See a video highlight of AccountingSuite's features and vote for the company at http://www.sleeter.com/awesomeapps/2016/accounting-suite.
AccountingSuite meets the AICPA security operational controls and criteria, an industry standard for service providers.
About AccountingSuite
AccountingSuite is based in San Francisco, California. AccountingSuite is cloud-based software for accounting, inventory, order management, time and project tracking. AccountingSuite provides easy-to-use, no-nonsense, scalable business software for startups, entrepreneurs, and growing companies to manage their finances and day-to-day operations.