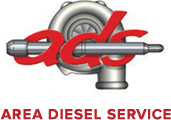 The world of diesel trucks and competitions isn't just a hobby for a lot of folks; it's a way of life. And we're here to help with big goals—be it competition-level performance or money-saving fuel efficiency.
Des Moines, Ia. (PRWEB) August 19, 2015
Area Diesel Service, Inc. today announced it will participate in the Scheid Diesel Extravaganza in Terre Haute, Indiana. The 3-day event will take place at the Wabash Valley Fairgrounds next weekend—Friday, August 28 - Sunday, August 30. A premier ecommerce resource, Area Diesel will have numerous diesel performance products on display throughout the weekend. Company representatives are excited to discuss diesel engines and parts with event attendees, as Iowa Branch Manager Corey Stallings stated: "We want to invite anyone and everyone to stop by the Area Diesel booth and talk shop with us. We've been helping people improve diesel performance for more than 40 years, and there's nothing we love more."
In addition to learning about diesel power products from the experts at Area Diesel Service, attendees can watch up to 12 seminars led by other leaders in the industry. The seminars are scheduled from 10 a.m. - 4 p.m. on both Friday and Saturday. The weekend will also feature a range of contests, many of which are open to the public. Competitions include a Dyno contest, Show 'N Shine contest, truck & tractor pulls, drag racing, a burnout contest and even a pedal pull for the kids.
Area Diesel, which will be stationed in the Exhibit Hall, has become a staple at trucking shows like the Scheid Diesel Extravaganza in recent years for a couple of reasons, according to Stallings: "The world of diesel trucks and competitions isn't just a hobby for a lot of folks; it's a way of life. With more than 15,000 attendees expected at this show, we will have the chance to help plenty of people reach their goals—be it competition-level performance or money-saving fuel efficiency. Besides, we love getting the chance to hang out with other enthusiasts and watch that smoke roll!"
One of only nine licensed Borg Warner Turbo Franchise Distributors in the world, Area Diesel will of course have top-of-line BorgWarner turbos on hand for fans of horsepower and speed. Discussing the popularity of turbochargers among diesel show attendees, Area Diesel Vice President & Turbo Department Manager Von Leefers said, "When fans see for themselves what aftermarket turbos are capable of, there's no turning back. Stock turbos just can't compare. Watching a truck drag that sled down the track with all that raw power… you know there's more to it than stock turbochargers." With a full line of high-quality turbos, from Holset and Honeywell to Big Cat and Big Horn, the Area Diesel team is stocked and ready to equip any diesel engine.
Those interested in attending the Scheid Diesel Extravaganza this year will need a few key details:

Wabash Valley Fairgrounds are located at 3901 South US Highway 41, Terre Haute, Ind. 47802.
Gates open at 8 a.m. on Friday and Saturday and at 10 a.m. on Sunday.
Tickets are $30 for Friday, $30 for Saturday, $20 for Sunday or $75 for a Weekend Pass.
Kids 12 years old or younger are welcome at no charge.
The price of admission covers the truck pulling and racing events for the specific day.
Tickets sold at the gate are only available for cash; debit and credit cards will not be accepted.
Participant fees for the open-to-the-public performance competitions are as follows:
Dyno Run—$80
Show 'N Shine—$20
Drag Racing Tech Cards—$15 or $25 per class, depending on the specific race
Considering all the non-stop action slated for one weekend, the 2015 Scheid Diesel Extravaganza promises three days of memorable fun for the family.
To order event tickets or learn more, visit scheiddiesel[dot]com. For more information on diesel power products and OEM parts, visit areadiesel[dot]com or contact Corey Stallings at CoreyS@areadiesel[dot]com. To read the latest on diesel performance products, visit the Well Revved blog at areadieselservice.com/blog or follow Area Diesel on Google+, Facebook, Twitter and Instagram.