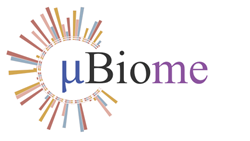 San Francisco, CA (PRWEB) August 19, 2015
Leading biotech startup uBiome is teaming up with the University of North Carolina (UNC) Center of Excellence for Eating Disorders to launch a study that aims to learn more about whether eating disorders – anorexia nervosa, bulimia nervosa and binge eating disorder – could be associated with changes in an individual's gut bacteria rather than having a wholly psychiatric cause. It will also explore ways in which the microbiome changes as a result of eating disorders, and how this affects general health. Participation in the study is free, and those taking part will get a detailed report on their own microbiome as well as learning how they compare to other study participants.
Individuals who have suffered from diagnosed eating disorders at any time in their life can learn more about the study here: http://ubiome.com/pages/eds
Eating disorders are serious, life-threatening illnesses that impact up to 30 million people of all ages and genders every year in the United States. For such a common condition, research is considerably underfunded. For example, a National Institutes of Health (NIH) report showed that the research spend on Alzheimer's disease in 2011 averaged $88 per affected individual. For schizophrenia the amount was $81. However, for eating disorders the average research spend per affected individual was just $0.93. Furthermore, only one in ten men and women with eating disorders receive treatment.
Humans host an extraordinarily diverse and extensive range of bacteria both in and on their bodies, collectively known as the microbiome. In fact microbial cells may outnumber human cells by ten to one, making up a total mass of between three and six pounds. This is roughly the weight of a human brain.
The microbiome interacts with the body in important ways, both beneficial and harmful. Helpful bacteria, for instance, assist with the digestion of certain foods which the body alone cannot process. They also play a critical role in the synthesis of vitamins. On the other hand, microbial patterns are correlated with diseases such as autoimmune disorders, diabetes, heart conditions, Inflammatory Bowel Disease and skin conditions. They may also be involved with conditions such as anxiety and depression, which until recently have been believed to have solely neurological or psychological causes.
UNC's part in the study is led by Dr. Cynthia M. Bulik, Distinguished Professor of Eating Disorders in the Department of Psychiatry in the School of Medicine, a Professor of Nutrition in the Gillings School of Global Public Health, and Founding Director of the UNC Center of Excellence for Eating Disorders. Dr. Bulik is one of the world's leading experts in eating disorders and is the author of over 500 papers and book chapters. Her passion for translating science to the public has led to appearances on the Today show, Good Morning America, CNN Morning, Katie, Dr. Oz, Dr. Phil and Rachael Ray.
Jessica Richman, co-founder and CEO of uBiome, says she hopes the collaborative study will be empowering. "People with eating disorders can often feel alone. Although they may perhaps unconsciously exert power through their eating behavior, the truth is they're likely to believe they have little control over the actual condition itself. Participation in this study will enable them to explore what's going on inside their body as well as compare themselves with others who have eating disorders. Knowledge is power."
Dr. Zachary Apte, CTO and co-founder of uBiome, says that participants should feel reassured by their involvement in the study. "User privacy is of course paramount to us. Accordingly, data shared with UNC will be de-identified. People taking part in the eating disorders study will also benefit from our highly advanced DNA sequencing technology built on the groundbreaking five-year, $173 million work of the NIH Human Microbiome Project."
uBiome was launched by UCSF scientists and technologists from Stanford and Cambridge in 2012 after a crowd-funding campaign raised over $350,000 from citizen scientists, roughly triple the initial goal. uBiome is now funded by Andreesen Horowitz, Y Combinator, and other leading investors. The company's mission is to use big data to understand the human microbiome by giving consumers the power to learn about their bodies, perform experiments, and see how current research studies apply to them.
More details about the study and how individuals with eating disorders can express interest in participating are here: http://ubiome.com/pages/eds
Contact:
Orli Kadoch
orli@ubiome.com
Ph: +1 415-691-7291
END