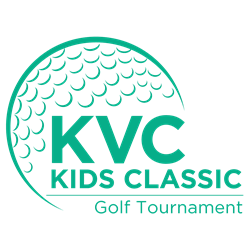 Olathe, KS (PRWEB) August 19, 2015
Over 160 representatives from leading Kansas City area companies will spend August 24 perfecting their golf game for a great cause at the KVC Health Systems' Kids Classic Golf Tournament at The National Golf Club of Kansas City in Parkville, Mo. The event raises funds for children and families involved in the child welfare system, including thousands of youth who have experienced abuse and neglect and are in caring KVC foster families. Participants will enjoy rare access to the typically members-only Tom Watson signature golf course. Learn more at http://www.kvc.org/golf.
Susan and Scott Asner are the title sponsors and tournament chairs for the 14th consecutive year. Corporate sponsors include Holmes Murphy, IMA, KC Magazine, Netsmart, Bank of Blue Valley, Enterprise, Garmin, JE Dunn, Regents Flooring Company and Treat America. Full list of sponsors below.
Twenty teams will play a morning flight beginning at 8:00 a.m. and 20 additional teams will play an afternoon flight at 1:00 p.m. Golfers will enjoy 18 holes of golf, a golf cart, golf shirt, lunch, cocktails/appetizers, gifts and prizes. Games will be set up throughout the course to help golfers improve their scores.
As a special treat this year, participants will enjoy seeing professional golf entertainer Patrick J. Cocherl III, better known as "Paddy Whack." Paddy is famous for his one-of-a-kind brand of trick shots, powerful long drives and imitations of Hollywood actors and characters. Each flight of golfers will see a brief Paddy Whack show and have a chance to get assistance from Paddy on the golf course. Learn more at http://www.paddywhackgolf.com.
Golfers will also have a chance to enter a drawing to drive a 2016 Mercedes C300W4 for one year. More information on the drawing is at http://www.kvc.org/car.
Sponsorships and individual and team registrations for the golf tournament are sold out. Stay tuned for photos from the tournament and total funds raised at http://www.kvc.org/golf.
Tournament Chairs and Title Sponsor
Scott and Susan Asner
Tournament Sponsors
Holmes Murphy | holmesmurphy.com
IMA | imacorp.com
KC Magazine | ThisIsKC.com
Netsmart | ntst.com
Corporate Sponsors
Bank of Blue Valley | bankbv.com
JE Dunn Construction | jedunn.com
Enterprise Fleet Management | efleets.com
Regents Flooring Co. | regentsflooring.com
Garmin | garmin.com
Treat America Food Services | treatamericafoodservices.com
Other Sponsors
American Family Insurance – Nicole L. Feltz Agency | insurance-agency.amfam.com/KS/nicole-feltz/
Validity Screening Solutions | validityscreening.com
Richard Webdell, Bukaty Financial Services | bukaty.com
Philadelphia Insurance Companies | phly.com
Darol Rodrock Foundation | darolrodrockfoundation.org
United Heartland | unitedheartland.com
Aon | aon.com
Burke Travel, Inc. | burketravel.com
Cleaning Up, LLC | cleaningupkc.com
Lathrop & Gage, LLP | lathropgage.com
Olathe Health System | olathehealth.org
Nestle | nestle.com
Pepsi | pepsi.com
Rouse Hendricks German May PC | rhgm.com
Ryan Lilja & Family, former Kansas City Chiefs player
Stucky & Fields, LLC | stuckyfields.com
Tyson | tyson.com
Zipco Contracting, Inc. | zipcorestoration.com
About KVC Health Systems, Inc.
KVC Health Systems, headquartered in the greater Kansas City area, is a private, nonprofit 501(c)3 organization that enriches and enhances the lives of over 50,000 children and families each year by providing medical and behavioral healthcare, social services, and education. KVC's diverse continuum of services includes foster care, adoption, in-home family therapy, behavioral healthcare, substance abuse treatment, and children's psychiatric hospitals. KVC cares for more than half of all children and families involved in the Kansas child welfare system and thousands more children and families in four other states. Due to KVC's leadership in the use of research-based practices to improve outcomes, the Annie E. Casey Foundation has endorsed KVC as a national best practice organization. Learn more at http://www.kvc.org.