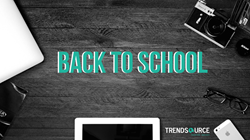 (PRWEB) August 20, 2015
Spending is on the rise, particularly for pre-schoolers. Of those purchasing technology products, 70% shopping for pre-school, 75% shopping for elementary school and 74% shopping for middle school students plan to spend over $200. In addition to increased spending on technology, device preferences are also changing. Shoppers prefer the touch screens of tablets and mobile phones to desktop computers. And with 16% of technology purchases taking place exclusively online, retailers will need to be mindful of the shift.
To review the complete consumer insights study, please click here.