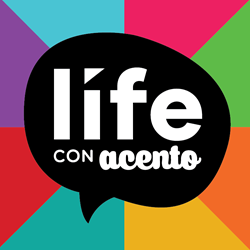 This year at LATV, the commitment to more quality content is stronger than ever. Our broadcast and digital platforms are growing exponentially, with products that cover the broad spectrum of the bi-cultural viewer's interests
Los Angeles, CA (PRWEB) August 24, 2015
This new content will include short-form segments and vignettes that highlight the stories found on LATV Networks and its subsidiaries American Latino TV and LatiNation, and will live in both broadcast and digital platforms. The categories include: Wáchale- Comedy Con Acento, MíVox- Profiles Con Acento, L-Flíck- Movies Con Acento, Rokéa - Music Con Acento, Ráw, Streetlife Con Acento and more.
"At LATV our accent is on alternative, attitude and aggregation," commented Luca Bentivoglio, COO and Head of Programming. "We thrive on a fresh and original content model that reaches the Latino millenials in a unique way."
"This year at LATV, the commitment to more quality content is stronger than ever. Our broadcast and digital platforms are growing exponentially, with products that cover the broad spectrum of the bi-cultural viewer's interests," commented Andres Rincon, Vice President, Network Sales. "With our established distribution reach, LATV has positioned itself as a media company that keeps its audience engaged across all platforms" added Rincon.
LATV is the original, alternative, and only remaining Latino-owned TV network in the Hispanic television space. As a pioneer network, a trend-setting brand, an innovative content hub, LATV Network features a combination of originally produced shows as well as programs that has never before been seen in the U.S.
LATV is a media company with a direct link to the growing voice of the Latino. LATV's fully-owned subsidiary, American Latino Syndication, produces and distributes "American Latino" and "LatiNation," two award-winning, Latino-themed TV programs that are broadcast on general market stations in over 100 cities nationwide.