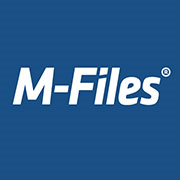 M-Files has once again earned a spot in the Leader's Quadrant based on its strong focus on usability,
Dallas, TX (PRWEB) August 21, 2015
M-Files Corporation, a provider of solutions that dramatically improve how enterprises manage documents and other information, today announced that the company has been positioned as a "Leader" in the 2015 Nucleus Research Technology Value Matrix for Enterprise Content Management (ECM). This marks the second consecutive year Nucleus Research has named M-Files as a Leader in its ECM Value Matrix.
Nucleus Research is a global provider of investigative, case-based technology research and advisory services that provide real-world insight into maximizing technology value. The Nucleus Research ECM Value Matrix 2015, which included 25 vendors, based its evaluation on two criteria (usability and functionality) to indicate an application's ability to deliver initial ROI and maximum value for ECM solutions over time.
In addition to ranking M-Files as a "Leader," the new ECM Value Matrix also highlighted M-Files as a solution that has a "high level of usability," thus reducing ramp-up time and training requirements. The report mentioned that the company's solutions "leverage metadata to search, process and store information, which provides users with a simplified user interface for easier access and improved organization." In addition, customers are able to deploy M-Files in the cloud, on premises, and in a hybrid environment as they prefer.
"M-Files has once again earned a spot in the Leader's Quadrant based on its strong focus on usability," said Ian Campbell, CEO of Nucleus Research. "Moving forward, Nucleus expects that M-Files will continue to invest in new functionality while maintaining a high level of usability, which is key to productivity success."
"M-Files is a Leader in the Nucleus ECM Value Matrix because it precisely plots the two variables, usability and functionality, that M-Files uniquely combines to offer a truly visionary and more effective approach to information management," said Greg Milliken, vice president of marketing at M-Files Corporation. "We believe the market is demanding simpler to use solutions that still handle enterprise-class requirements, and the fact that we're meeting that demand is one of the reasons we're growing at eight times the pace of the enterprise content management (ECM) market overall."
About the Nucleus Research Value Matrix
There is nothing 'magic' about the Nucleus Research Value Matrix, which categorizes vendors according to usability and functionality. This determines which solutions provide the most value to organizations, helping with technology and business decisions. Nucleus issues the Value Matrix twice a year. For more information, go to Nucleus Research.
About M-Files Corporation
M-Files enterprise information management (EIM) solutions eliminate information silos and provide quick and easy access to the right content from any core business system and device. M-Files achieves higher levels of user adoption resulting in faster ROI with a uniquely intuitive approach to EIM that is based on managing information by "what" it is versus "where" it's stored. With flexible on-premises, cloud and hybrid deployment options, M-Files places the power of EIM in the hands of the business user and reduces demands on IT by enabling those closest to the business need to access and control content based on their requirements. Thousands of organizations in over 100 countries use the M-Files EIM system as a single platform for managing front office and back office business operations, which improves productivity and quality while ensuring compliance with industry regulations and standards, including companies such as SAS, Elekta and EADS. For more information, visit http://www.m-files.com.
M-Files is a registered trademark of M-Files Corporation. All other registered trademarks belong to their respective owners.