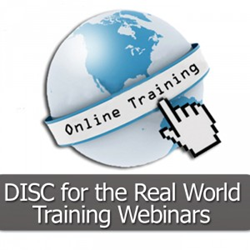 Boardman, Ohio (PRWEB) August 25, 2015
PeopleKeys has announced plans to air a "DISC Ninja: Train the Trainer" webinar at 1pm EST on Thursday, Sept 17th. Developers at PeopleKeys emphasize that the DISC Ninja webinar will deliver a "lively and unexpected" approach to DISC training including: a new theme, new DISC training activities, original perspectives on how to approach and discuss DISC, and new information about DISC personality styles that isn't available anyplace else.
"As a DISC trainer, sometimes you need to shake things up a bit," said PeopleKeys Master Trainer John Schindell. "Whether you're speaking to the same audience on two separate occasions or just want to find a fresh approach for clients, it's a good idea to have a new set of tricks up your sleeve. DISC Ninja is a lot of fun, too. The trainers and audiences we've worked with have given us tremendous positive feedback. It's different and playful, and a great way to keep trainers and audiences interested and engaged."
The PeopleKeys DISC Ninja: Train the Trainer webinar will be an hour long, and will include:

Activities suitable for small and large groups
New and original training exercises using the "DISC Ninja" theme
Strategies for implementing DISC Ninja training sessions with a wide range of clients
The DISC Ninja: Train the Trainer webinar will air live on peoplekeys.com at 1pm EST on September 17th, and will be available on demand the following day. Enrollment in the PeopleKeys DISC Ninja webinar is $49. Each participant will also receive a copy of the PowerPoint presentation used during the webinar, which can be used in their own DISC training sessions.
The DISC Ninja: Train the Trainer webinar will be presented as a part of PeopleKeys' popular DISC for the Real World series, which includes monthly installments of interactive 60-minute DISC training sessions on a variety of topics. For more information about PeopleKeys, DISC, their personality testing and behavioral analysis tools, or to register for the September 17th DISC Ninja webinar, visit peoplekeys.com.
About PeopleKeys
PeopleKeys has been providing tools to measure the connection between personality and human behavior for over 30 years. PeopleKeys believes that an understanding of human behavior can be used to create effective leaders, make smart hiring decisions, streamline productivity, improve sales, and build strong teams. Their DISC personality tests and behavioral analysis tools have been translated into over a dozen different languages, and are sold around the world. For more information about PeopleKeys and their DISC solutions, please contact Marketing Manager Kaitlyn Miller at 330-599-5580 x113.