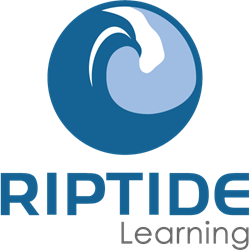 Our test suite goes right down the list and checks for each of the ADL test requirements.
Orlando, Florida (PRWEB) August 25, 2015
The Advanced Distributed Learning (ADL) Initiative recently added Riptide's LRS Test Suite to its list of resources available to the xAPI community. Riptide remains part of the original 22 person work group that created xAPI and continues to be part of the xAPI compliance work group.
Currently, there is no formal certification that shows if your LRS meets the xAPI specification. Using this LRS conformance test is a good way to validate and verify you are working properly and that your LRS data will be interoperable as the xAPI ecosystem grows. The test suite maps over 1,000 individual tests to the testing requirements which test only an LRS and only the mandatory xAPI requirements. The ADL continues to maintain and lead the community involvement of the LRS test requirements and will now own and maintain this LRS Conformance Test.
Riptide created the LRS Conformance Test Suite first for their own use for the Elements platform and shared it to the open source TRYxAPI.com resource. Try xAPI was launched during the Association of Talent Development International Conference and Exposition (ATD ICE) in May of this year. Nick Washburn, Director of Riptide Learning Division added, "We are very pleased that the ADL finds this useful. We know that, just like SCORM, when educators start to work with xAPI they will want to know if they are doing it right. Our test suite goes right down the list and checks for each of the ADL test requirements."
Riptide Software is committed to supporting the ADL xAPI team and is an active participant in the growing adoption and maintaining of the specification.
About Riptide Learning
The Riptide Learning Division brings Riptide Elements® learning products to the web/mobile international market. Elements is a flexible, scalable, and configurable platform of learning services (courseware, LRS, authoring, curriculum management, reporting & analytics, and hosting). Riptide staff members are active participants in the community developing xAPI—the benchmark in learner experience tracking.
About ADL
The vision of the ADL Initiative is to provide access to the highest-quality learning and performance aiding that can be tailored to individual needs and delivered cost-effectively, anytime, and anywhere.