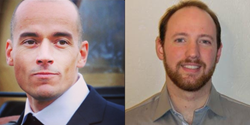 Yorba Linda, CA (PRWEB) August 26, 2015
The Webinar, hosted by LabRoots, will focus on a protocol for the simultaneous detection of plasma membrane integrity or nuclear morphology, mitochondrial functions, and caspase activation, September 15, 2015
Cellular viability is customarily determined by measuring the cells' capacity to exclude vital dyes (eg, 4',6-diamidino-2-phenylindole (DAPI)), or by evaluating nuclear morphology with chromatinophilic plasma membrane-permeant dyes, such as Hoechst 33342.
These methods are not foolproof, though. A fraction of cells that exclude DAPI, or even some that display normal nuclear morphology, have already lost mitochondrial functions and/or manifest massive activation of apoptotic caspases, and thus are irreversibly doomed to death.
Is there a clear-cut approach for pinpointing these conundrums?
As part of the Beckman Coulter Webinar Series, Beckman Coulter Life Sciences is sponsoring a new, free educational webinar, "Less False Negatives: Quantifying Cell Viability by Simultaneous Triple Staining." Experts will discuss a protocol they developed for the simultaneous detection of plasma membrane integrity (based on DAPI) or nuclear morphology (based on Hoechst 33342), mitochondrial functions (based on the mitochondrial transmembrane potential probe DiOC6(3)), and caspase activation (based on YO-PRO®-3, which can enter cells exclusively upon the caspase-mediated activation of pannexin 1 channels). This method, which provides for the precise quantification of dead, dying, and healthy cells, can be performed on epifluorescence microscopy or flow cytometry platforms and is compatible with a robotized, high-throughput workflow.
The speakers are Oliver Kepp, PhD, research scientist, Kroemer Lab, Paris, and Allan Sauvat, research engineer, Institut Gustave Roussy, Villejuif, France, and the Kroemer Lab.
Dr. Kepp received his PhD in 2006 from the Humboldt University of Berlin and the Max Planck Institute for Infection Biology, Berlin. He is presently a research scientist in the laboratory of Guido Kroemer, MD, PhD, where Dr. Kepp investigates numerous aspects of immunogenic cell death, focusing on systems biology approaches.
Allan Sauvat earned his engineer's degree in 2011 from the Institut Supérieur de BioSciences, Paris, and is now a research engineer on the BioCell platform in Villejuif, where he is focusing on HTS assay and software development for systems biology.
The complementary webinar, hosted by LabRoots, will be presented on September 15, 2015, at 7 am Pacific Time/10 am Eastern Time.
For full details and free registration, click here.
About Beckman Coulter:
Beckman Coulter develops and manufactures products that simplify, automate, and innovate complex biomedical testing. More than 275,000 Beckman Coulter systems operate in both diagnostics and life sciences laboratories on seven continents. For more than 75 years, the company's products have been making a difference in peoples' lives by improving the productivity of medical professionals and scientists, supplying critical information for improving patient health, and delivering trusted solutions for research and discovery.
About LabRoots:
LabRoots is the leading professional networking website designed to connect all science verticals. Founded in March 2008, LabRoots' vision was to connect the scientific world leveraging a myriad of unique features and tools, discovering meaningful collaborations across geographic boundaries and fields of expertise. LabRoots is the owner and producer of BioConference Live – which has grown into the world's largest series of virtual events within the Life Sciences and Clinical Diagnostics community.