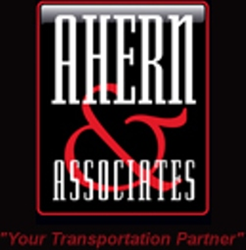 There is no contract that is iron-tight, and no good contract that is one-sided
Phoenix, AZ (PRWEB) August 27, 2015
In his popular podcast series, Finish Line, Andy Ahern, the CEO and Founder of M&A consulting firm Ahern & Associates, offers valuable insight to the most important topics that revolve around sellers in the trucking and transportation industry who are considering selling their businesses. In previous installments, Mr. Ahern discussed topics that included the importance of pre-audits, having an evaluation based on market conditions performed, being emotionally and financially prepared to let go, appraising assets, when to begin planning an exit strategy, key characteristics of companies that buyers are looking for, and more.
In his most recent session, part 3 of Preparing to Sell Your Business, Ahern opens by discussing a most crucial part of preparing to sell a business, which is putting a team together. Once a seller decides that the market is ready, a team must be created with those who know what their jobs are – protecting financial interests but not so much as to prevent crossing the finish line. Controlling costs is key; their job is not to run up the meter, he explains. He recommends that until a seller receives a letter of intent, these chosen team members be kept out.
He moves on to touch on due diligence, letters of intent, and what is entailed. He advises when to involve an accountant, when to involve attorneys, and when not to involve them. There is no contract that is iron-tight, and no good contract that is one-sided, he explains. Mr. Ahern also states that attorneys should not make decisions for the sellers; sellers need to make their own decisions, and contracts must be fair contracts.
In reference to the valuation of the good will, it's based on earnings, Ahern explains. If a seller has an asset-based business, there are a lot of variables involved. He discusses a few of these key variables during his advisement and defines key industry terms involved in selling a business that sellers should be familiar with and aware of. In asset-based sales, sellers will normally value the equipment, value the receivables, and value the debt to get a net liquidity position to place a value on the business. Small businesses can expect to receive two to three times the average earnings, less the assets and less the debt. He also discusses contracts, incentives, and leases. Larger businesses might expect to normally receive up to six times the value from the sale, minus assets and debt. Ahern finishes the session with a sneak peek into the next podcast, which will focus on variables that can increase price.
In addition to visiting the CFF website, interested parties can listen to the Ahern & Associates podcasts via the official Ahern & Associates website, and they can also see the presentations on YouTube.
###
About Ahern & Associates, Ltd.
Ahern and Associates is North America's leading trucking and transportation management consulting firm. The skilled consultants at Ahern and Associates specialize in mergers and acquisitions of trucking and logistics companies as well as the restructuring and evaluation of existing carriers that seek to increase operating efficiency and improve profitability. Since 1987, Ahern and Associates has aided hundreds of buyers in the acquisition of trucking and logistics companies throughout the U.S. and Canada as well as assisting many transportation and logistics companies in reducing their overall operating costs and increasing their profitability.
For more information, please call 602-242-1030 or visit http://www.ahern-ltd.com.