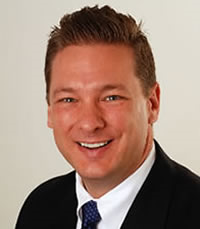 In many cases, following TJR patients describe how, almost immediately after coming out of surgery, they find that their arthritic joint pain has completely subsided ....
Santa Rosa, CA (PRWEB) August 26, 2015
A study conducted at the Johns Hopkins University School of Medicine recently revealed that people suffering from osteoarthritis encounter increased incidences of knee pain when they also have issues of insomnia. Specifically, researchers found that people suffering from both knee osteoarthritis and insomnia were more likely to suffer from a nervous system disorder called "central sensitization" – a condition linked to long-term exposure to chronic pain that causes people to have a lower pain threshold.
The research revealed that the combination of lack of sleep, and the inability to find relief from constant pain caused by osteoarthritis cause people with knee osteoarthritis to not only suffer more pain, but to also exhibit poorer physical function when compared to knee osteoarthritis patients that do not suffer from insomnia.
Understanding Osteoarthritis
Osteoarthritis is a degenerative disease that wears away cartilage causing pain, swelling and loss of motion, and bone abnormalities. It has long been associated with the aging process and typically appears in the knees, hips, fingers and lower spine. In 2013, the Centers for Disease Control and Prevention estimated that 52.5 million U.S. adults suffer from arthritis; roughly about a quarter of the population. About one in 10 men and one in five women over age 60 have osteoarthritis according to the World Health Organization and its one of the leading causes of disability in the U.S.
Unrelenting pain is a common theme among patients with advanced osteoarthritis, and one of the primary factors that cause patients to seek out total joint replacement, explains Santa Rosa Orthopaedics surgeon, Michael McDermott, M.D. "Joint replacement surgery is typically recommended to patients who have tried non-surgical treatment but still have joint pain," he says.
Modern joint replacement surgery involves the removal of the worn cartilage from both sides of the joint, followed by resurfacing of the joint with a metal and plastic replacement implant that looks and functions much like the normal healthy joint. Although nearly every joint in the body can be replaced, most replacement surgeries involve the hip or knee.
While this is an extremely effective surgical treatment, total joint replacement (TJR) should be considered as the last, rather than the first, treatment option for patients with advanced arthritis. A significant benefit of total joint replacement surgery is the alleviation of crippling pain that patients have typically endured for years. "In many cases, following TJR patients describe how, almost immediately after coming out of surgery, they find that their arthritic joint pain has completely subsided," Dr. McDermott says.
About Santa Rosa Orthopaedics
For over sixty years, SRO has provided people in pain with hip, knee, ankle, elbow, and shoulder replacement surgery, as well as state-of-the-art outpatient physical therapy services to make damaged joints healthy again. SRO surgeons and physical therapists care and pride themselves on getting patients back to the activities they love, and helping re-establish independence and livelihood.
At Santa Rosa Orthopaedics, Dr. McDermott is part of a collaborative team of multi-specialist orthopedic surgeons and highly skilled physical and occupational therapists. In its efforts to bring the best outcomes to patients, SRO offers patients in-house diagnostic imaging, rehabilitation, sports injury prevention, as well as advanced surgical treatments in joint replacement, sports medicine, trauma care, hand, foot, ankle, and general orthopedic surgery. For more information, visit srortho.com or call 707.546.1922.