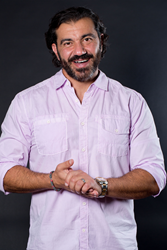 The owners that we have...are forging and beating a new path."
Irvine, Calif. (PRWEB) August 25, 2015
From August 20 to August 22, Fit Body Boot Camp hosted another yearly World Conference for franchise owners. The conference was held at the Irvine Marriott, 18000 Von Karman Ave, Irvine, CA 92612.
Fit Body Boot Camp is the world's fastest growing and most popular indoor fitness boot camp brand, with hundreds of locations worldwide. The boot camp's unique brand of fitness combines individualized personal training from licensed professionals, clinically proven Afterburn workouts, and nutritional guidance to guarantee weight loss results.
At the time of writing, Fit Body Boot Camp has 307 open locations in the United States, Canada, the United Kingdom, and Australia. In the month of July the company broke its own record for growth by selling 17 new locations. For the month of August, the company is on track to sell 20 more new locations, breaking that record once again.
Over 200 owners attended the conference, bringing with them a sense of excitement for the franchise's rapid growth. High-performing owners were invited to take to the stage and share stories of their success. Bedros Keuilian, founder and CEO of Fit Body Boot Camp, gave talks on a variety of topics, including marketing strategies, personal motivation, business operation, and philanthropy.
"The owners that we have…are forging and beating a new path," said Keuilian at last year's event.
The theme of innovation came up again at this year's conference as Keuilian and others touched on important changes in the fitness industry and described the company's role in those changes.
Fit Body Boot Camp takes pride in a culture of "paying it forward." As in previous years, the speakers this year profiled and donated to causes that touch them on a personal level, ranging from cancer research to food banks. Keuilian is himself known for his award-winning contributions to Shriners International.
About Fit Body Boot Camp: 
Fit Body Boot Camp is a family of indoor fitness boot camps, whose global goal is to engage 20% of the world's population in a healthy and fit lifestyle by the year 2020. Fit Body Boot Camp is owned and operated by Bedros Keuilian and by franchise owners. The company is committed to helping members of communities around the world set and accomplish their own health and fitness goals.
For more information about Fit Body Boot Camp, please call: 
(888) 638-3222 ext. 109  
Visit their website at: 
http://www.fitbodybootcamp.com/
Or their Facebook page at: 
https://www.facebook.com/fitbodybootcamp