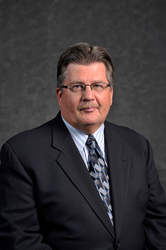 Most organizations have become complacent about security at the exact time they are actually becoming more and more vulnerable.
ADDISON (PRWEB) August 27, 2015
ITsavvy, one of the leading IT security experts in the U.S., just announced that, along with Dell SonicWALL, they are hosting a webinar detailing how to effectively eliminate security gaps. The webinar is scheduled for Thursday, Sept. 17 from 1:15-2:15 CT. Registration is open to IT professionals. This is the first in a series of ITsavvy webinars featuring the company's own experts and leading technology manufacturers.
A recent report stated that in one year alone, global malware attacks increased by 136%. Another source reports that there were more than 317 million new malware items created last year alone. Both sources attribute the increase to the proliferation of mobile devices and the persistent complacence toward security issues. Other contributors include the rise in Cloud computing, the exposure that big data creates, and increased collaboration between organizations across networks.
ITsavvy's Senior Director, Solutions Architecture, Bob Reisdorf said, "ITsavvy is on the leading edge of IT security solutions. There are two reasons for this: we have top security experts on staff and we work with security solution providers that are uniformly acknowledged as the best in the business. This is a very powerful combination that our clients know they can rely on."
During the webinar, Reisdorf and Dell's Ken Dang, Senior Product Marketing Manager, Network Security will discuss current security challenges and detail exactly what constitutes a resilient security defense system. Participants will learn how to best protect their systems while at the same time reducing the cost and time commitment of their IT and security teams. The webinar promises to:

Get organizations up to speed on the current threat landscape
Explain how to take advantage of the latest network security tools and services for ongoing protection against new threats
Detail the importance of a nimble threat research and response team
Demonstrate the dramatic security difference that multiple layers of threat protection creates
ITsavvy's President and CEO Mike Theriault said, "Most organizations have become complacent about security at the exact time they are actually becoming more and more vulnerable. They tend to think that security issues are concerns of the past or that hackers only target the largest multi-national organizations. What you don't see in the news are the millions of organizations that continue to be crippled by security issues. This webinar is our way of saying that we take security seriously and every other organization should also."
Dell SonicWALL's dynamic network security and data protection enable Dell to offer comprehensive next-generation firewall and unified threat management solutions. In addition, Dell SonicWALL provides secure remote access, email security, backup and recovery, and management and reporting to organizations of all sizes. Its Global Management System allows network administrators to centrally manage and provision thousands of security appliances across a widely distributed network.
ITsavvy provides next-generation firewalls, content filters and email security solutions.
In addition to Dell SonicWALL, ITsavvy's other intrusion prevention partners include:
Symantec, McAfee, Kaspersky and more.
ITsavvy, one of the fastest growing resources for integrated IT products, technology solutions and technical staffing in the U.S., is a recognized leader in tailored end-to-end IT product and service solutions. ITsavvy built its reputation as a value-added reseller with industry-leading product availability, design and implementation, client support and delivery speed through 46 distribution centers across the U.S. ITsavvy also has data center locations in New Jersey, Illinois and New York. The company's user-friendly website provides hundreds of concise, leading-edge IT decision-making resources, including an e-commerce site with real-time pricing and availability. ITsavvy is headquartered in Addison, Ill, with offices in Chicago's Loop; Hauppauge, N.Y.; New York, N.Y.; Warren, N.J.; Aurora, Ill; Davenport, Iowa; Hayward, Calif.; and Beavercreek, Ohio. Call 1-855-ITsavvy (1-855-487-2889), email: info(at)ITsavvy(dot)com, visit: http://www.ITsavvy.com.
Full release at: http://www.itsavvy.com/news/dramatic-global-increase-in-malware-attacks-prompts-itsavvy-dell-sonicwall-security-webinar.
###
Visit ITsavvy's Media Center at: http://www.ITsavvy.com/about/media-center/