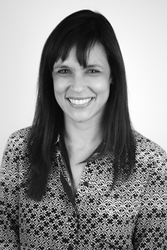 Understanding moms lives, their aspirations, challenges, stresses and purchasing motivations is key for every marketer whose brand future depends on selling to moms
New York, NY (PRWEB) August 26, 2015
In order to help marketers improve their marketing to moms, in depth research into today's moms will be presented by an elite lineup of national and globally recognized marketing to mom experts at M2Moms® - the 11th Annual Marketing to Moms Conference. Session topics will include millennial moms, Hispanic moms, family influences on mom's purchasing and digital myths about kids and families. M2Moms® http://www.m2moms.com will be held October 6 & 7, 2015 at the New York Marriott Downtown. M2Moms® is an executive learning event that teaches brand marketers how to increase their share of moms purchasing.
Research sessions and presenters will include Unlocking the Power of the Hispanic Mom for Future Growth by Liz Sanderson, VP, Strategy and Insights, Univision Communications, Inc.; Don't Forget the Kids! Secrets to Winning With The Whole Family, by Michelle Poris, Ph.D. Director of Quantitative Research, Smarty Pants; Moms New Truth, by Wanda Pogue, Chief Strategy Officer, Saatchi & Saatchi; and Mythbusting: Five Digital Assumptions About Kids & Families That Are Just Plain Wrong, by Mary McIlrath, Ph.D., SVP, C+R Research. Full session descriptions may be viewed online at http://www.m2moms.com/sessions .
"Understanding moms lives, their aspirations, challenges, stresses and purchasing motivations is key for every marketer whose brand future depends on selling to moms," according to Liz Fongemie, M2Moms® producer. "The moms market is always changing, growing and expanding. Truly knowing today's moms and getting better marketing to moms results is why brand execs attend M2Moms®. They know that M2Moms® gives them not only the latest research but also up-to-date know-how, case studies, workshops, peer-to-peer learning and networking. M2Moms® literally delivers everything brand marketers and their agencies need to keep up with today's ever evolving, demographically changing moms."
"Every year," Fongemie continued, "M2Moms® is attended by a really comprehensive and diverse list of brands including Microsoft, Johnson & Johnson, Evenflo, IKEA, Abbott Nutritionals, GM, Allstate, Heinz, Symantec, Hasbro, BBC, NBA, Procter & Gamble, Wyeth and Coca-Cola. M2Moms® typically sells out every year."
2015 M2Moms® sponsors include Associate Sponsors: Saatchi & Saatchi, Ketchum, Abelson Taylor, Mabel's Labels, Univision, Fluent Inc., Health Media Network, MtoM Consulting, Edison Research, TapInfluence, Bundoo, Smarty Pants, School Family Media; Showcase Sponsors: Sprout, The Motherhood, PTPA Media, Ibotta, CBX, Mom Central Consulting, Kid Kritics Approved, Little Big Brands, Lake Group Media, Macaroni Kid, May Designs, Marakae Marketing, the DeBerry Group, Parent Media Group, Kaleidoscope Youth Family Millennials, Sampler, Possible, Rhythm One, Spark People, Red Tricycle, House Party, Sway Group; Workshop Sponsors: The Bump, Eric Mower & Assoc., C+R Research; Media Sponsor: iBlog Magazine; Video Content Resource: Snippies; M2Moms® proudly supports the Women's Sports Foundation.
For M2Moms® information: http://www.m2moms.com or 860.724.2649 x11. M2Moms® is produced by PME® Enterprises LLC, 912 Silas Deane Hwy., Suite 101, Wethersfield, CT 06109.