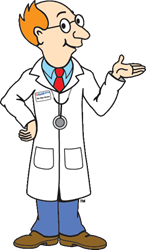 Germantown, WI (PRWEB) August 26, 2015
Ellsworth Adhesives, a global distributor of adhesives, specialty chemicals and dispensing equipment, is pleased to announce that they will be partnering with Henkel Loctite to sponsor a live webcast called "Replacing PVC in the Medical Disposable Manufacturing Market".
The event will be held on Wednesday, September 16, 2015 at 10:00 a.m. Central Daylight Time. This one-hour webinar event will highlight advancements in the use of PVC alternatives in the design and manufacture of disposable medical devices and introduce adhesive developmental achievements in this area.
"We're looking forward to this exciting event. It's a great opportunity for medical device manufacturers to learn about the latest global regulatory concerns around additives in polymers, and the alternatives to use in the design and assembly of medical devices" commented Roger Lee, Vice President and General Manager of Ellsworth Adhesives North America.
For additional information regarding the upcoming webinar visit Ellsworth Adhesives' website at http://www.ellsworth.com
To register for this event click: Medical Webcast
About Ellsworth Adhesives
Ellsworth Adhesives is a value added supplier and global distributor of adhesives, sealants, coatings, encapsulants, tapes, releases, lubricants and related equipment. They provide products from leading international manufacturers including 3M, Bostik, Dow Corning, Dymax, Henkel, Fisnar, Loctite, Lord, Permabond, Techcon and many others, while offering the most comprehensive level of technical expertise available. Ellsworth Adhesives operates sales offices and warehouses in the United States, Canada, Mexico, United Kingdom, France, Spain, Germany, Sweden, Finland, Denmark, Brazil, Australia, China, Malaysia, India, Vietnam, Taiwan, Indonesia and Thailand. Ellsworth Adhesives can be contacted directly at 1-800-888-0698 or by visiting http://www.ellsworth.com.