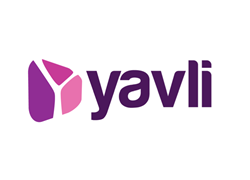 London (PRWEB) August 26, 2015
Yavli, a startup that enables premium publishers to monetize visitors accessing their websites with advertising blocking technology installed, is publicly launching today.
The bootstrapped company was founded in response to increasing consumer dissatisfaction with traditional online advertising, which has caused up to 20% of users accessing publisher content to install software that prevents advertisements from loading.
The launch follows the conclusion of an eighteen-month period in which the startup beta tested its sponsored content service with tens of millions of ad blocker users.
Ad blocking has become a hot topic among publishers in recent months, the majority of which heavily rely upon advertising dollars to sustain their business models.
The rapid adoption of ad blocking software is sending a strong message that the existing advertising ecosystem is not an agreeable value exchange for many website visitors.
Consumers have turned to ad blocking software in reaction to the proliferation of 'intrusive advertising', advertising that is considered to be an unreasonable intrusion into the life and experience of the end user. Banners, pre-roll video, pop-ups and behavioral tracking technology are often cited as the 'main offenders' by those who use the software.
Numerous studies and experiments have proven that the majority of consumers will not pay publishers to access their content, they still want a 'free web', but not one that is not supported by advertising they deem to be interruptive.
"Ad blocking is essentially a big protest by consumers that the online advertising ecosystem needs to change. And it's working. We're at the start of an era in which the ad-funded web is making a big evolutionary leap." said Yavli COO Martin Delaney.
"We have learnt that consumers, including those that use ad blocking software, are not morally opposed to being marketed too. In fact, many users actually want to view certain forms of marketing. They just don't like advertising that interrupts their consumption of content" he said.
This is substantiated by the way ad blocking software works. Ad blocker users like to consume all types of content, even if that content has a strong marketing objective - such as an advertorial, branded video or sponsored article. Yavli works by helping ad blocker users discover this content.
"We've been using Yavli across a number of sites in our portfolio for the last twelve months. Their service is reliable and contributes meaningful revenue to our bottom line." said Joe Ferrick, Vice President of Sales at Christian Media Corporation.
Steve Boymel, co-founder and VP of Business Development at The Free Dictionary, added "Yavli is a great monetization alternative."
"There is a lot of noise being generated in the marketplace right now over how to react to the rapid growth of ad blocking. Most are presenting theories that have no real substance. We actually have a workable model." said Yavli CEO Tom Yeomans.
"Forcing through banners, blocking access to editorial content, erecting paywalls and deploying 'plea messages' are aggressive actions that generate minimal revenue and completely ignore the reasons why users installed ad blocking software in the first place." he said. "They will go elsewhere."
Many publishers who've been using the Yavli service have seen their ad blocker audiences grow significantly over the last year. And with Apple building ad blocking functionality into the launch of iOS 9 later this year, adoption rates are expected to grow even faster.