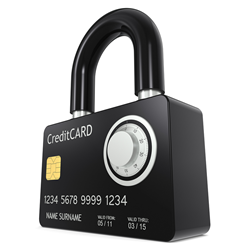 Just Launched PCI Security Awareness Training Documents and PCI Policy Templates from pcipolicyportal.com Help Businesses Save Thousands of Dollars on PCI DSS Compliance.
Dallas, TX (PRWEB) August 26, 2015
PCI DSS compliance can be an absolute financial and operational nightmare for businesses unfamiliar with the challenges posed by the ever-changing Payment Card Industry Data Security Standards (PCI DSS) mandates. Cost overruns, operational headaches and severe financial cost issues are just some of the many issues facing businesses around the world when it comes to PCI compliance. Thankfully, the PCI DSS compliance leaders at pcipolicyportal.com have been providing industry leading documentation since 2009 for helping merchants and service providers become compliant – quickly and comprehensively.
Two of the most notable products offered for immediate download at pcipolicyportal.com are security awareness training documents, along with easy-to-use PCI policy templates. Both sets of documents are saving merchants and service providers countless hours and thousands of dollars on annual PCI DSS compliance reporting. The true secret to PCI compliance is having all necessary documentation developed, in place, and dispersed throughout the organization to all relevant employees. And this can be done by downloading the PCI policy templates today from pcipolicyportal.com, which contain the following material:

Hundreds of pages of professionally research PCI policies and procedures, and other supporting documentation.
Essential PCI DSS security awareness training material that's not only a mandate for PCI compliance, but a best practice in today's world of growing cybersecurity threats and challenges.
Material developed specifically for many of today's most notable business sector and industries, such as ecommerce, banking, managed services, and much more!
Becoming compliant with the PCI DSS standards starts by downloading the very best PCI policy templates found anywhere today, and that's at pcipolicyportal.com.