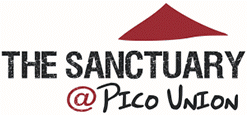 Building Sanctuary in one of LA's oldest synagogues!
Los Angeles, CA (PRWEB) August 27, 2015
In a time of dwindling religious participation and financially struggling churches and synagogues, a new community faith model is emerging in downtown Los Angeles. The multi-faith and cultural arts center called the Pico Union Project is opening its doors Sept. 14-23, 2015, for Jewish High Holy Day services, returning to the building's Jewish roots, which began in 1909, before the synagogue was sold to a church 91 years ago.
Fast forward to 2013, when L.A.-based musician and composer Craig Taubman purchased the building with a vision to create a multi-cultural center reflecting the downtown community.
"We are a home to five different faith communities, and now it's time to build a Jewish home," said Taubman, the dynamic founder of the Pico Union Project. "We're calling it The Sanctuary at Pico Union."
The Sanctuary at Pico Union is launching in time for the Jewish High Holy Days of Rosh Hashanah (Sept. 14), Kol Nidre (Sept. 22) and Yom Kippur (Sept. 23). Services will be led by Taubman together with musical and spiritual artists and educators including Shy Blakeney, Josh Goldberg, Martin Storrow, Deanna Neil, Rabbi Scott Westle, Ayana Morse, Stuart K. Robinson, Ron Wolfson and Shany Zamir.
"The Sanctuary at Pico Union is a once in a lifetime opportunity to rebuild a Jewish community in the oldest synagogue in Los Angeles," Taubman said. "Our desire is to capture the words of the late Rabbi Abraham Kook and make the old new and the new holy."
For more information about this fast-growing, multi-faith center and an interview with Craig Taubman, contact:
Eileen Gaffen
eileengaf(at)gmail(dot)com
Steres Gaffen Media (858) 792-0366
mobile (913) 484-7650
Additional resources:

A video highlighting The Sanctuary at Pico Union is available here.
Photos of Craig Taubman and the Pico Union Project building are available upon request.
The Pico Union Project is located at 1153 Valencia Street, Los Angeles 90015.