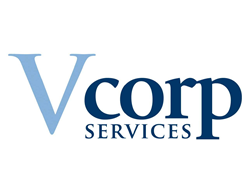 President and Editor-In-Chief Eric Schurenberg said, "On average, the companies on the list have grown almost six-fold over the past three years. That's a result most businesses could only dream of."
Monsey, NY (PRWEB) August 27, 2015
For the third consecutive year, Vcorp Services, LLC ("Vcorp"), a leading Corporate Filing and Registered Agent provider, has been named by Inc. Magazine as one of the 5,000 fastest-growing private companies in America.
"It is truly rewarding to have been selected to receive this honorary recognition for the third consecutive year. We believe that being named for three consecutive years demonstrates that we are consistent in the level of service we offer our clients which accounts to our ongoing growth," says Isaac Muller, CEO of Vcorp Services, LLC, "Being honored alongside such distinguished companies further solidifies our team's focus to success. We pride ourselves not only on our corporate filing services and future technology, but most importantly on the relationships with our valued clients."
For 34 years, The Inc. 500|5000 has recognized the country's fastest-growing private companies in the nation. The annual listing represents the most comprehensive look at independent minded entrepreneurs in the nation. In addition to Vcorp Services, the 2015 list adds such powerhouses as Fitbit, Smashburger, Bowlmor AMF, Planet Fitness, Giftcards.com, Radio Flyer, Box, and Mindbody.
President and Editor-In-Chief Eric Schurenberg said, "On average, the companies on the list have grown almost six-fold over the past three years. That's a result most businesses could only dream of."
Complete results of the Inc. 500 / 5000, including company profiles and an interactive database that can be sorted by industry, region, and other criteria, can be found at http://www.inc.com/inc5000.
About Vcorp Services LLC
Vcorp Services assists in the creation of new businesses and helps maintain existing businesses in all 50 states. Quick, accurate and at the lowest rates, Vcorp's knowledgeable and experienced staff has helped form thousands of new businesses including: LLCs, S-Corporations, C-Corporations, Partnerships, Non-Profits and Professional Corporations. Vcorp works with entrepreneurs, legal and tax professionals, as well as real estate experts to set up and maintain businesses across the country. Vcorp also specializes in helping small businesses to get started, grow and remain in compliance with federal and state regulations. For more information, go to http://www.vcorpservices.com.
About Inc. Magazine
Founded in 1979 and acquired in 2005 by Mansueto Ventures LLC, Inc. (http://www.inc.com) is the only major business magazine dedicated exclusively to owners and managers of growing private companies that delivers real solutions for today's innovative company-builders. With a total paid circulation of 712,961, Inc. provides hands-on tools and market-tested strategies for managing people, finances, sales, marketing and technology. For more information, go to http://www.Inc.com.