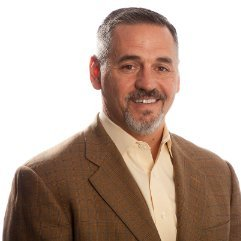 I want the organizations we partner with to learn the 'how' so RAS & Associates becomes a part of their solution, not their crutch.
Denver, Colorado (PRWEB) August 28, 2015
RAS & Associates, a Denver-based operations and management consulting firm focused on partnering with organizations to find the "how", has hired Steve Foster as their Chief Revenue Officer. Foster will bring an incredibly strong knowledge of challenged technology ecosystems that will further develop RAS & Associates' ability to serve the high tech, cable and telecommunication leaders of Colorado.
Since its start in 2008, RAS & Associates has made client relationships the focus of any partnership. "We've always been very intentional when hiring business development leaders into our firm" said Rob Swanson, RAS & Associates' Founding Partner and CEO. "We can't risk having a leader in our firm that is not an extension of our exceptional quality, unique style of consulting, and tight-knit culture. It's safe to say the decision to bring Steve onto our team came after an exhaustive search".
Steve Foster added, "My goal is to execute the vision and strategy RAS & Associates has in place through my experience implementing and expanding business development infrastructures. As the former CEO of multiple professional services firms, I have direct experience harboring critical relationships with industry leaders who have pain points and teams that lack the bandwidth or resources to solve. I want the organizations we partner with to learn the 'how' so RAS & Associates becomes a part of their solution, not their crutch."
Currently, RAS & Associates is comprised of 38 seasoned professionals with diverse industry experience. The firm closed out 2014 with a team of 26. "Our firm is no stranger to growth" said Swanson," However, Steve has been charged with taking our firm's growth to the next level. It's no easy feat we've tasked him with and I'm extremely excited to see where RAS is in six months"
Foster has over 30 years of operational leadership, enterprise governance, and technology compliance and security experience. His current and previous board experience includes the Colorado Technology Association, Colorado Concern, Colorado Innovation Network and Big Brothers Big Sisters. Prior to RAS & Associates, Foster held the role of COO at GTRI, a consulting firm founded in 1998 that derives real business value from their client's technology investments. He received a Bachelor of Arts from Columbia College.
Lear more about RAS & Associates at http://www.rasandassociates.com or, contract Steve Foster at sfoster(at)rasandassociates(dot)com – (720) 341-5535.