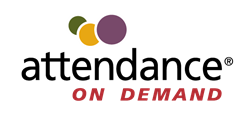 A time and attendance system needs to do more than produce data. Companies want to know how employee scheduling variables can contribute to workforce optimization
Livonia, Michigan (PRWEB) August 31, 2015
Attendance on Demand has released "Optimize Employee Scheduling with Time and Attendance." This white paper discusses how a time and attendance system offers an efficient way for managers to spot workforce trends and cost savings while scheduling employees.
Data provides insight into an organization's workforce trends. However, data needs context. This is why it's important to have a time and attendance system which integrates with other workforce systems to provide clearer pictures of what's happening and why. The results are more insightful when coming from systems which eliminate "blind spots."
"A time and attendance system needs to do more than produce data. Companies want to know how employee scheduling variables can contribute to workforce optimization," said Beth Baerman, Director of Communications for Attendance on Demand.
Time and attendance reporting can offer some jaw-dropping insights into workforce trends and optimization opportunities, allowing efficient decision making and cost savings. Managers must have the ability to determine specific information needed and the best way to organize this information. Reports can help evaluate the impact of scheduling changes and their effects on production as well as cost saving.
About Attendance on Demand
Attendance on Demand supports the labor management needs of thousands of companies and more than three-quarters of a million employees across North America. Launched in 2006, Attendance on Demand is a rapidly deployed, cloud-based solution that minimizes a company's risk and technology investment while providing advanced features for securely managing labor data – calculating pay rules, scheduling employees, budgeting labor, and automating recordkeeping for labor law compliance. With standard uptime over the industry average of 99.995% and above average customer retention rates, Attendance on Demand removes the worry of maintaining expensive infrastructure. An extensive North American distribution network helps organizations use Attendance on Demand to reduce labor expenses and improve decision-making.