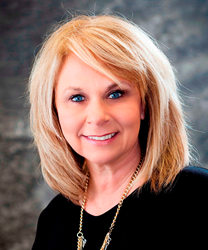 Quite the honor to be in the company of so many other esteemed Women of Distinction, both past and present. Thank you.
Painesville, Ohio (PRWEB) August 31, 2015
Dworken & Bernstein Co.,L.P.A. is proud to announce that Barbara Marlowe, the firm's Marketing and Public Relations Director has been selected as one of fifteen Women of Distinction by the Girl Scouts of NE Ohio.
These women will be honored for their remarkable achievements as business, community, academic and civic leaders dedicated to supporting opportunities for women and girls.
The 15 nominees were selected from the 28 completed applications received by a committee of community members led by Jackie Adams, Chair of this year's event.
"I was so impressed with the depth and breadth of service of all the nominees," said Jackie Adams. "I am proud to be a member of Girl Scouts and recognizing the service of women in our community. The women chosen for this year's Women of Distinction Award set an excellent example for our girls and the opportunities for women in positions of leadership and service to the community."
In addition to her regular responsibilities for the firm, Barbara oversees their Ohio Lawyers Give Back initiative and has worked with over 300 recipients of cy pres, distributing more than $25 Million to charity. With her extensive background in fundraising, Barbara understands firsthand how difficult it is to continually raise money to support programs that will benefit the community and the people they serve. She is highly skilled in cultivating relationships and creating a synergy amongst charities, the business community and the public.
She has served on the board of The Gathering Place, Cornerstone of Hope and the Geauga Humane Society/Rescue Village and is currently on the Rainbow Babies & Children's Hospital Leadership Council as well as a board member of Dogs Unlimited Rescue. She is also co-chair of an event called Save a Smile, Save a Child that has benefited Pediatric Plastic Surgery at Rainbow for the past few years.