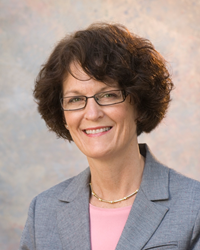 Durham, NC (PRWEB) September 03, 2015
DiabetesSisters Welcomes Carol Wysham to Board of Directors
August 31, 2015: DiabetesSisters is pleased to announce the additional of Carol Wysham, MD, to their esteemed Board of Directors. Dr. Wysham was elected in August 2015 by current board members Diana Karczmarczyk, Donna Rice, David Warren, Matt Stella, Tricia Cedotal, Andrea Thomas, Wanda Nicholson and Vicki Norris. As a Board Member, Dr. Wysham will represent DiabetesSisters publicly, aid in policy-making, counsel and fundraising efforts.
In addition to her role as Clinical Associate Professor at University of Washington School of Medicine, Dr. Wysham is a Research Professor at the College of Pharmacotherapy at Washington State University, and Section Head of Rockwood Center for Diabetes and Endocrinology in Spokane, WA. She received her medical degree from the University of Iowa College of Medicine, Iowa City, and completed her residency and internship in Internal Medicine at Oregon Health Sciences University, Portland, as well as a fellowship in Endocrinology and Metabolism at the University of Iowa Hospitals and Clinics.
Dr. Wysham served as Co-Chair for the Endocrine Society annual meetings in 2014 & 2015 and Overall Chair for ENDO 2016. She has served as Chair of the Professional Practice Committee of the American Diabetes Association and has been involved in multiple clinical trials, including ADOPT, ACCORD, AIM-HIGH and FLAT-SUGAR. Her professional and research interests have been focused on improving the care of people with diabetes, with goal of improved long-term outcomes.
"DiabetesSisters welcomes Dr. Wysham to our organization and this very important leadership role. Her experience, education and interest in educating women with diabetes to live their best lives will continue to catapult DiabetesSisters into the future," said Diana Karczmarczyk, Chair of DiabetesSisters' Board of Directors.
About DiabetesSisters:
A 510(c)3 nonprofit, DiabetesSisters is the only organization worldwide focusing exclusively on women with diabetes. Our mission is to improve the health and quality of life of women with diabetes and those at risk of developing diabetes, and to advocate on their behalf. DiabetesSisters has a 10,000-member peer network that unites women with diabetes for the purpose of support, education and advocacy. Signature programs include monthly small group meetings (PODS Meetups); DiabetesSisters' Conferences throughout the U.S.; and the Life Class Webinar Series and online blogs, forums, and expert resources. For more information, visit http://www.diabetessisters.org.