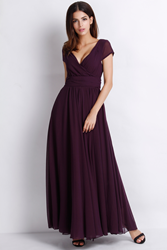 [OASAP] not only provides its customers with good looks, but it also encourages them to live healthier lives.
(PRWEB) August 30, 2015
As one of the leading female fashion brands, OASAP has always been known for its precise sense of the fashion, and this coming fall seems no different.
On Monday, the brand launched its new fall collection inspired by Copenhagen Fashion Week. The new collection includes soft knitwear, comfortable sweaters and chic tops. The new arrivals continued the brand's tradition of simple, elegant cuts, and chic, durable designs. It is worth mentioning that OASAP has made major strides in color blending this time. The new arrivals have excellent fashion taste.
The new collection wildly uses the popular checkered board pattern, pure colors and stripes. It is obvious that the staple of the new collection is meant to be a low-key, relaxed, off-work style. Featuring flexible arrangements, repetition and highlights, the unique collection gives women a fashion-forward appeal and light-hearted feeling. These are the clothes that women can wear to their offices as well as private occasions. Striving knitwear tries to achieve a self-confident, free and chic feminine image. This is exactly the brand's long-lasting mission of encouraging every woman to be strong in mind and good in taste.
Alongside the patterns, the designs of the new collection are also worth mentioning. The collection embraces the latest boyfriend trend. Chief designer of OASAP, Mr. Wiggins, explained his intention as "healthier" and "better in look." "As a high-street fashion website, OASAP has a great impact on the whole industry. It not only provides its customers with good looks, but it also encourages them to live healthier lives.," said Mr. Wiggins.
The new collection is now available on its website. Ladies interested in fashion and beauty may take a look here.
About OASAP
OASAP is: A high-street fashion online store
OASAP likes to: Deliver fashion & love!
OASAP is a global online store dedicated to high-street fashion by offering various kinds of women's dress, summer fashion dresses, party dresses, evening dresses, summer outfits, summer bikinis, etc.
OASAP was founded in late 2011, and has already grown to become the leader of high fashion online stores. We keep updating products at a high rate every day. Now, we update more than 300 new products each week. Our products belong to the latest fashion trends.
OASAP's mission is to get you closer to the planet's most cutting-edge fashion, no matter where you are or what class or age group you are in.
Pursuing fashion is the right of every woman.