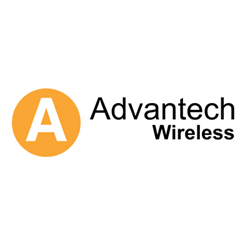 Montreal, CANADA (PRWEB) August 31, 2015
Advantech Wireless, a global leader for Satellite broadband communications solutions, announced today the release of the VR7400 VSAT Terminal for Broadcasters and DVB-S2 applications.
The VR7400 VSAT terminal from Advantech Wireless is DVB-S2 SCPC capable and provides Point-to-MultiPoint IP or ASI connectivity with industry leading performance. These VSAT Terminals are optimized to achieve high-performance and quick response times, being at the same time easy to configure and integrate with any video camera, encoder or decoder equipment.
The VR7400 terminals are an out-of-the-box, ready-to-go, cost-effective broadband solution. Advantech Wireless now offers a simple to use modem for backhauling video from a remote site to a centralized location. Easy to integrate with video encoders and decoders, the VR7400 allows the optimized use of satellite bandwidth that can be also translated into Capex savings. The ASI input and output connections allow for direct MPEG2/MPEG4 video streaming that can operate simultaneously with bidirectional IP traffic. This capability is unique in the VSAT market.
"The VR7400 is the ideal modem for the support of DSNG trucks requiring a solution easy to configure but still wanting to maintain a high level of signal quality and throughput capability," stated John Landovskis, VP PLM & Business Development, VSAT & Modem Products. "With the release of this industry leading VSAT modem supporting both ASI and IP simultaneously, Advantech Wireless is able to provide a unique solution supporting all broadcaster applications."
The VR7400 from Advantech Wireless has been designed to include all key IP features to fulfill all professional needs. The 19-inch 1U rack mountable form factor makes it ideal for high end use. The VR7400 supports DVB-S2 SCPC Point-to-Point and Point-to-MultiPoint operation, providing a two-way VSAT system with the high bandwidth efficiency of DVB-S2 in both directions or can work as part of a star DVB-RCS network supporting DVB-S2 in the forward link and DVB-RCS/RCS2 in the return link.
About Advantech Wireless
Reliable and secure communication is essential to global productivity, commerce and security. Advantech Wireless makes it possible by designing smarter solutions to help people connect and businesses succeed. With our customized approach, award-winning R&D and innovative engineering, we provide the industry's most advanced technologies, with the most economical total cost of ownership. We empower our clients to achieve excellence in communication, while experiencing reduced CAPEX and OPEX overall. Ultimately, our uncompromising quality and bolder thinking enable us to provide clients around the globe with smarter terrestrial and satellite communication solutions.