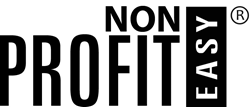 Points of Light Affiliates will have a best-in-class, feature-rich volunteer management platform.
Rohnert Park, CA (PRWEB) September 16, 2015
NonProfitEasy (NPE) is pleased to announce a strategic alliance with Points of Light to offer their 250 Affiliates NPE's latest cloud-based volunteer management system, Fundly Connect, formerly known as VolunteerEasy.
"Because Fundly Connect grew out of our relationship with our nonprofit customers, we have incorporated best practices into the system so that Points of Light Affiliates will have a best-in-class, feature-rich volunteer management platform," said Mark Feinberg, President of NonProfitEasy. "Offering features such as the ability to create skill profiles and set schedules for ongoing projects are just two of the ways that customer input has been included in the platform's design. We're excited about the opportunity to work with the Points of Light team, a team that is clearly passionate about giving back."
Since its launch, Fundly Connect has been a platform for organizations to more efficiently recruit, manage and track their legions of volunteer supporters and to increase the visibility of opportunities to potential volunteers. As a SaaS tool, it can be used as a full-service volunteer management and recruiting platform or to simply post volunteer opportunities online.
"We are thrilled to be working with the NonProfitEasy team to introduce a fresh new offering of integrated multi-functional solutions to our nonprofit customers," said Alison Lebreton, Senior Vice President, Points of Light. "Customers who choose Fundly Connect will continue to have their volunteer projects automatically added to the AllforGood feed and enjoy expanded awareness across a wealth of online distribution channels for their projects."
With 250,000 service projects and 30 million volunteer hours per year, Points of Light is the world's largest volunteer organization dedicated to volunteer service. As a NonProfitEasy strategic partner, Points of Light will give its Affiliates the option to migrate to an upcoming new release of Fundly Connect with NonProfitEasy helping to facilitate those migrations.
About NonProfitEasy
NonProfitEasy is an all-in-one data management software solution that is transforming the business of nonprofit management. Created in collaboration with local nonprofits, the combination of affordability and rich features has drawn customers to the NonProfitEasy platform. With its Fundly suite of products, including CRM and database management, events, membership management, donor engagement, fundraising, volunteer management, and crowdfunding, NonProfitEasy offers a one-stop, affordable, integrated software solution that is unmatched in the market. To learn more, visit http://www.nonprofiteasy.com
About Points of Light
Points of Light—the world's largest organization dedicated to volunteer service—mobilizes millions of people to take action that is changing the world. Through affiliates in 250 cities and partnerships with thousands of non-profits and corporations, Points of Light engages four million volunteers in 30 million hours of service each year. We bring the power of people to bear where it's needed most. For more information, go to http://www.pointsoflight.org.