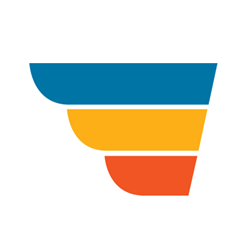 "The implementation of our new fare alerts system is just one of the many ways that we intend to improve the travel-booking process for Canadians"
(PRWEB) September 03, 2015
FlightHub.com, the largest Canadian online travel agency dedicated to providing cheap flights to Canadians, released a new technology on their website that instantly saves their customers both time and money—and it's taking off like wildfire.
Nothing is more arduous and time-consuming than researching and monitoring the temperamental rise and fall of flight prices. The fact remains that even for an online travel agency like FlightHub, predicting price changes remains a challenging task. Airline fares are like the stock market: They change all of the time and possibly several times each day.
With prices that change on a daily basis and no easy way of being able to forecast these changes, FlightHub saw an opportunity and crafted a proprietary software that searches through millions of fares in order to notify their customers when is best to buy.
Potential customers of FlightHub can now sign up for the new Fare Alert notifications. After filling in their desired travel dates and destination, all the user has to do is click to subscribe to the notifications and they are advised daily if the price of their trip has gone up or gone down.
One of the initial reviews of the new technology raved about its benefits: "I was searching for a flight to Munich [but] flights were so expensive and I considered not traveling at all (…). I decided to sign up for fare alerts on FlightHub to see if I could get a good deal. I received an email stating that the prices had gone down and I couldn't pass up the opportunity. I saved about $500 by purchasing my flight through FlightHub and I'm still flying with a major airline."
FlightHub.com is dedicated to offering a flight-booking service that is constantly innovative, user-friendly, and time/cost efficient. Their CEO, Matthew Keezer, is confident that they will continue to innovate: "The implementation of our new fare alerts system is just one of the many ways that we intend to improve the travel-booking process for Canadians," he stated. "Creating features like these are what sets us apart from other online travel agencies and we intend to continue to improve our service on a daily basis."
About FlightHub, a Canadian company
FlightHub.com was created by Canadians for Canadians and they pride themselves on understanding the richness that travel brings in life. They work hard to negotiate with every major and several minor airlines in order to pass the savings onto their customers who are otherwise unable to negotiate a better price themselves.
With a dedicated team comprised of over 20 years of travel experience, FlightHub took their technology expertise to the web and developed an innovative software that improves every aspect of the travel process.