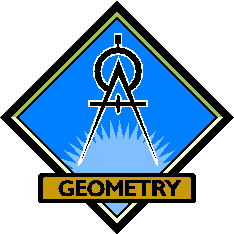 Curriki's free and online curated math collections will help students build their knowledge anytime and anywhere.
Cupertino, California (PRWEB) September 03, 2015
Curriki, the leading K-12 global community for creating, sharing, and finding Open Educational Resources (OER), today released its latest curated OER collections: Curriki Pre-algebra Collection, Curriki Geometry Collection, and the Curriki Algebra 1 Collection. These three new collections of supplemental Common Core State Standards (CCSS-M) aligned student and teacher materials include video instruction, exercises, and practice materials. This initiative represents Curriki's emphasis on providing millions of students and teachers with free, high-quality mathematics materials.
AT&T supported the development of these three collections, as part of the company's signature education initiative AT&T Aspire. AT&T Aspire drives innovation in education to promote student success in school and beyond. As students and teachers go back to school, AT&T, as part of its AT&T Aspire initiative, is supporting organizations like Curriki that enable students to learn wherever they are – at home, at school or anywhere in between.
"We want to provide teachers, students, and parents with access to high quality digital resources that support learning in new and more effective ways," said Nicole Anderson, Executive Director of Philanthropy at AT&T. "Curriki's free and online curated math collections will help students build their knowledge anytime and anywhere."
"We are thrilled to have the support of AT&T, which has been a prominent supporter of Curriki," said Kim Jones, CEO of Curriki. "Their support of this project has enabled us to curate the math collections, which will help students master critical mathematics skills needed for future college and careers."
In total, the collections feature 1,422 OERs, each of which is aligned to the applicable Standard(s) of Mathematical Content and Standard(s) of Mathematical Practice. Each hand-selected OER strives to challenge students beyond basic memorization, enabling them to understand how concepts are interconnected.
All collections are available free to educators, students and parents from the Curriki website. In the spirit of OERs, Curriki encourages educators and districts to adapt the materials to meet their own needs. Educators may:

Use the videos to flip their high school math classes
Integrate the aligned materials into their existing curriculum
Build a brand new curriculum with the OER as the basis
Students are encouraged to use the student materials to augment their studies, help with complicated math problems, or move ahead of the class.
About Curriki
A non-profit organization, Curriki is the leading K-12 global community for teachers, students and parents to create, share, and find open learning resources that help teachers inspire learning in their students and inspire students to learn more every day. A Computerworld Honors Laureate for 2012, Curriki was selected as the 21st Century Achievement Award winner for Digital Access. With more than 440,000 members and 69,000+ learning assets, Curriki reaches more than 10.9 million users worldwide. Join today http://www.curriki.org.