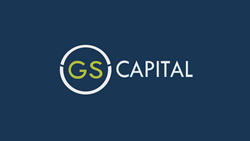 San Diego, CA (PRWEB) September 08, 2015
Crowdfunding continues to grow in popularity as a source of capital for business startups and SME expansions, as traditional credit sources remain tight. In the first half of 2015, OGS Capital has experienced a significant increase in the number of orders for business plans to support crowdfunding requests.
OGS Capital, a consulting company with proven expertise in business plan development and investor relations, reports a significant increase in the number of business plans prepared for entrepreneurs interested in finding capital for startup and early operations, or expansion, through crowdfunding sources. Year-over-year, for the six months ending June 30, 2015, there has been a 25 percent increase in the number of business plan requests made to OGS Capital that will be used to raised crowdsourced funds.
The Massolution's industry report, projects the global crowdfunding market to reach $34.4 billion by the end of 2015. Massolution is a research, advisory, and implementation firm that is pioneering crowd-solutions in institutions, enterprises, and government. According to Statista, a premier statistics portal, the largest crowdfunding markets are in the United States and the United Kingdom, but the crowdfunding platforms are growing worldwide.
The experience of OGS Capital supports the projected growth in the business and entrepreneurship crowdfunding category, which is the most popular. However, OGS Capital consultants have also seen a 25 percent increase in real estate business plans for crowdsourcing. Alex Silensky, Founder and CEO of OGS Capital, says, "Real estate crowdfunding is currently one of the fastest growing sectors and funds are supporting small to very large projects. OGS Capital consultants have also seen a significant increase in business plans for social causes."
Entrepreneurs and founders of nonprofits will find there are now hundreds of crowdsourcing platforms available. They include rewards, lending based, and equity based campaign platforms. The SEC recently allowed Title IV of the JOBS Act-Regulation A+ to go into effect on June 19, 2015 which allows small businesses to raise up to $50 million from accredited and un-accredited investors. The principle place of business must be in the United States or Canada. "The long-awaited SEC regulation concerning equity crowdfunding gives capital-hungry small business startups and expansions greater access to another source of online public funding," says Silensky.
OGS Capital has experience across industries in business plan development. The company has also developed a wide and deep network of investor contacts that are looking for new business opportunities. Consultants work closely with clients to deliver a variety of services that include development of business plans and business plans for immigration, strategic analysis and plans, financial modeling and financial projections, compensation plans for key employees, financial and operational due diligence, market research and feasibility studies, and marketing plans and strategies. Each business plan is of the highest quality, and no templates are used. Offices are located in the United States, the United Kingdom, and Australia and have served clients from more than 30 countries.
For more information or to submit an online contact form, please visit https://www.ogscapital.com/.
Contact:
Alex Silensky, CEO, OGS Capital
Email: alex(at)ogscapital(dot)com
Website online contact: https://www.ogscapital.com/
(USA) 1-619-727-5304
(UK) 44-203-318-1069