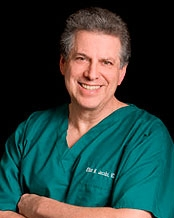 New York, New York (PRWEB) September 04, 2015
Like many plastic surgeons across the country, Dr. Elliot Jacobs sees interest growing in cosmetic surgery for transgender men and women. Since Caitlin Jenner's much publicized and celebrated transformation, the board certified plastic surgeon has been fielding more inquiries about surgery for transgender citizens in his Manhattan-based practice.
"We have performed what's known as "top surgery" for several transgender patients in the past," Dr. Jacobs noted. This means breast reduction for female-to-male individuals and breast augmentation for male-to-female patients. "The difference now is that, along with the increase in interest, many considering top surgery seem to feel more confident and upfront about their choice." To serve this community better, Dr. Jacobs has launched sections on both his websites offering information on top surgery and other procedures for transgender individuals in the New York area.
Dr. Jacobs is in position to meet the needs of transgender citizens. In practice for more than three decades, he has performed literally thousands of breast procedures for women. In addition, he works with nearly as many male patients as female, and he's known as one of the prominent "go-to" plastic surgeons for gynecomastia, also known as "man boobs." Few (if any) surgeons in the country have performed as many male breast reductions as Dr. Jacobs has.
The New York native and his team of skilled and caring professionals are delighted to be practicing at a time when society is learning that not everyone fits into a neat, binary category. "We're very happy to hear celebrities such as Caitlin Jenner and Laverne Cox open up about their lives in public," said Dr. Jacobs. "Their frankness raises awareness about transgender issues across the country, and they are helping others feel empowered to examine their options."
Transgender individuals are welcome at Dr. Jacobs's Park Avenue clinic, no matter where they may be in the process of creating the life that's right for them. If they are still considering their choices, Dr. Jacobs and his staff can provide critical information to aid in decision-making. If they are ready for top surgery or other procedures, the team is prepared to work with them every step of the way. According to Dr. Jacobs, "It is our pleasure and privilege to be a part of a journey like this. Every person deserves to have the chance to live authentically."
###
Dr. Elliot Jacobs is a board certified plastic surgeon with offices in Manhattan. He performs safe, state-of-the art cosmetic surgery for men and women. Contact him online or at 212-570-6080, or visit http://www.plasticsurgeonnewyork.com and http://www.gynecomastianewyork.com.