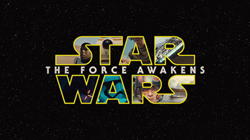 Everyone here at DBH is a huge Star Wars fanatic, and being able to offer such an array of amazing artwork and apparel from the Force Awakens is a nerdy dream come true!
Chico, CA (PRWEB) September 04, 2015
Continuing its trend of offering amazing apparel from the biggest names in film, gaming and entertainment, Design By Humans (DBH) traveled to a galaxy far, far away and brought back officially licensed Star Wars: The Force Awakens merchandise to the good people of the Internet and the DBH community for Force Friday.
This release comes in anticipation of the December 18, 2015 release of Star Wars: The Force Awakens, directed by J.J. Abrams, and in celebration of Force Friday. The holiday marks the first day that merchandise and memorabilia from the latest Star Wars movie, The Force Awakens is available for purchase.
Much like the Official Star Wars Shop, consumers can browse custom artwork, and can purchase the designs on T-Shirts and other kinds of amazing apparel.
"We couldn't be any more excited to participate in Force Friday," says president, Jeff Sierra. "Everyone here at DBH is a huge Star Wars fanatic, and being able to offer such an array of amazing artwork and apparel from The Force Awakens is a nerdy dream come true!"
Aside from the usual cast of Star Wars characters, like Han Solo, Darth Vader, R2-D2, Chewbacca, etc., consumers will be able to purchase T-Shirts depicting new characters like Finn, Rey, Kylo Ren, BB-8, Captain Phasma and more.
"Our Force Friday artwork is out of this galaxy," says operations manager, Sage Hagan. "We're really excited for DBH and Star Wars fans to get their hands on these Episode VII T-Shirts!"
DBH is also challenging consumers to "choose their side," by offering a bundle that features Rebel Alliance designs, and one that features Empire designs. Each bundle consists of three T-Shirts at a discounted price of $66. Browse the amazing designs and shop the collection here.
As with other DBH designs, all Star Wars artwork will be available as T-Shirts and other types of apparel. DBH strives to offer a wide variety of customizable products using the most efficient and eco-friendly DTG printing practices.
About Star Wars
Star Wars is an American film franchise created by George Lucas. The first film in the series was released in 1977 and became a worldwide hit. It was followed by two sequels, The Empire Strikes Back (1980) and Return of the Jedi (1983). A prequel trilogy The Phantom Menace (1999), Attack of the Clones (2002) and Revenge of the Sith (2005) followed.
About The Force Awakens
A new trilogy of Star Wars movies is expected in the coming years, starting with The Force Awakens to be released December 18, 2015. The series has spawned an extensive media franchise including books, television, video games and comic books.
About Design By Humans
Design By Humans was started in 2007 with the simple vision of bringing artists from around the globe together. By giving them a platform to produce wearable art that tells a story, they can strengthen humanity and inspire life through creativity and design. The DBH Collective initiative is inspiring amazing artists and giving them a unique foundation to share artwork through a personal storefront. With over 25,000 unique designs on T-Shirts, tanks, sweatshirts, hoodies, kids apparel, phone cases and art prints, DBH offers their customers truly customizable, high-quality products.