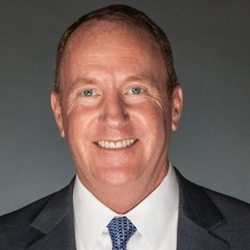 "I feel that New Penn Financial is in a position to greatly expand their TPO market share across the country"
Philadelphia, PA (PRWEB) September 08, 2015
New Penn Financial, is pleased to announce that Jim McDiarmid has joined the company as East Coast Division Manager, Third Party Originations ("TPO").
Reporting to Brian Simon, Senior Vice President and head of New Penn Financial's TPO channel, McDiarmid will take charge of sales growth with a strong focus on improving operation processes for the East Coast region.
"I feel that New Penn Financial is in a position to greatly expand their TPO market share across the country," said McDiarmid. "I am joining a team of seasoned veterans that know how to get the job done. With my extensive background in both Sales and Operations Management, I hope to bring improved processes and innovation that will help distinguish New Penn as an industry leader in the customer experience."
"With our strategic goals and commitment to growing the wholesale business for New Penn Financial on the east coast, Jim McDiarmid will be a great asset," said Brian Simon. "He has been involved in the mortgage industry for the past 30 years and brings a solid background in sales & operations to New Penn Financial's TPO group. We are excited to have him join us."
Jim McDiarmid was previously employed with CMG Financial as a National Wholesale Operations Manager in San Francisco. Prior to that he was the VP Operations Center Manager for JP Morgan Chase and as their VP Loan Officer Support Team. He will relocate to New Penn Financial's corporate headquarters outside of Philadelphia, PA.
About New Penn Financial:
New Penn Financial has become a leading nationwide lender by bringing expertise, extremely competitive rates on a broad portfolio of mortgage products, and exceptional customer service under one roof. Founded in 2008, and licensed in 48 states, the company and its reputation have grown rapidly under the guidance of a management team with years of experience in the mortgage industry. New Penn is headquartered in Plymouth Meeting, Pennsylvania and operates offices nationwide. New Penn is a Shellpoint Partners company. More information is available at http://www.newpennfinancial.com.