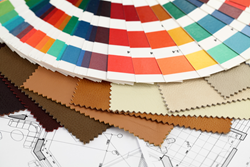 Learn By Doing!
Los Angeles, CA (PRWEB) September 08, 2015
This Interior Design program is a 5 day, hands-on intensive course. The Academy is gathering the best and the brightest of experts to enhance this program.
Many pro's from the Tv Design field will be on hand to speak and a tour of the LA Mart will only be small part of what this course will offer during the 5 days with Instructor/TV Designer, Wanda Colon.
Wanda has been in the design field for many years and a TV Design host for TLC and HGTV Home Design shows.
The Academy of Home Staging and Design has been training students in Home Staging and Design for 6 years and is proud to offer this course and many other upcoming fall classes.
Hands on certification programs are the Academy specialty and takes pride in offering such a unique training program.
The owner of The Academy of Home Staging and Design and Style My Space Staging and Design Co., Kim Kapellusch has developed all of the Academy's training courses. Kim was not satisfied in how she was trained as a stager and decided she could build a better mouse trap. She has trained over a 500 students and is proud to be a coach and mentor.
The Academy is excited and proud to add this new Interior Design Certification program to its many training programs across the country. Attend classes in New York, NY, Philadelphia, PA, Dallas, TX, San Francisco, CA and Los Angeles, CA.
Fall classes will start soon.
For more information click here: The Academy of Home Staging and Design