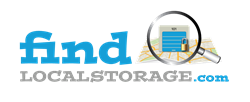 Farmington Hills, MI (PRWEB) September 08, 2015
Find Local Storage (http://www.findlocalstorage.com) ("FLS"), the first industry-owned self-storage aggregator, has launched a unique new pricing program. The new program will deliver unlimited organic leads and reservations for a flat fee of $25 per month per facility. The move to a low monthly price comes from feedback from owners in the industry who are looking to drive down the cost of lead generation.
"Our mission from day one was not to charge more than 10% of what it cost us to deliver leads to a self storage facility, and that is simply to cover overhead." said David Cramer, President & CEO of SecurCare Self Storage, Inc and managing Board Member of FLS. "We've encountered such rapid growth that we are able to lower the lead acquisition costs and pass the savings on to our members."
FLS Shareholders contain some big names in Self Storage. The influential list of 30 owners has been shaping the industry and its practices before Aggregators arrived. The genesis of FLS was to create a powerful platform that has the Self Storage Owners best interests in mind; allowing participants to provide the best consumer shopping experience while maintaining the integrity and value of the Self Storage Industry.
The program's official launch coincides with the Self Storage Association's Fall Expo at Caesars Palace in Las Vegas. FLS will be releasing more information about the new program at their booth number 323 September 8th-11th. The program launches just one month after hiring Holly Ritchie-Fiorello as Director of Business Development.
In order to learn more about FLS, please visit https://findlocalstorage.com/about/ or email press(at)findlocalstorage(dot)com