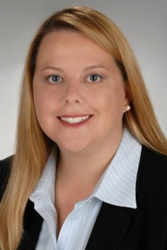 Oracle has recently increased its auditing efforts, and many companies are not prepared.
Southlake, Texas (PRWEB) September 08, 2015
Oracle software is used by a wide range of enterprises. Oracle has recently increased its auditing efforts, and has aggressively targeted many of its customers for in-depth audits resulting in millions of dollars in financial demands. Most companies will not be prepared when Oracle initiates an audit.
On September 15, Julie Machal-Fulks, Scott & Scott, LLP Partner, will share best practices on how to handle an Oracle audit in this informative CLE* webinar.
Attendees will learn:

Typical Oracle Licensing Metrics, including Unlimited License Agreements
Oracle Audit Approaches
Common Surprises in Oracle Audits
Legal Implications and Minimizing Risks
About Julie Machal-Fulks
Julie Machal-Fulks leads a team of attorneys in representing and defending clients in legal matters relating to information technology. Her practice focuses on complex litigation ranging from privacy and network security, data breach notification and crisis management, intellectual property disputes, service provider negligence claims, and content-based injuries such as copyright and trademark infringement in software, the Internet, and all forms of tangible media.
:
There is no charge for the one hour webinar. Registration is on a first come, first served basis.
For more details and to register, visit http://www.scottandscottllp.com/main/landingpagetemplate.aspx?id=3827
About Scott & Scott, LLP
Scott & Scott, LLP is a leading intellectual property and technology law firm representing businesses in matters involving software licensing. Scott & Scott, LLP Scott's legal and technology professionals provide software audit defense and software compliance solutions, all protected by attorney-client and work-product privileges.Visit Scott & Scott, LLP online at http://www.scottandscottllp.com.
*Texas and California State Bar CLE pending
-30-